it's always something!!
---
Hello. I have a problem. My headlights only work when I have the high beams on. I was told it was a headlight relay going bad. I have looked in the owners manual and my Chilton's...but I can't find which relay is the correct one. Thank you in advance.
---
1999 Ford Crown Vic Police Interceptor 4.6 Liter V8
Re: it's always something!!
---
Take it you tested the bulbs ?
Re: it's always something!!
---
If I'm not mistaken, the headlight relays are located in the LCM (Lamp Control Module), under the dash, above the accelerator pedal area. I've read you can have these relays inside the LCM replaced by an electronics expert such as a radio repair technician, or replace the whole unit.
Maybe Bert will check in soon and shed some light on this issue.
After further reading, this may be for the automatic headlights only. If yours doesn't have this option, don't put 100% faith in this until someone can verify the info.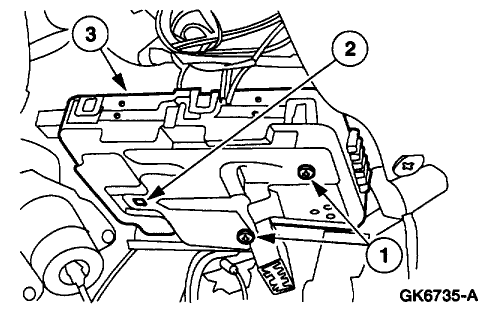 Re: it's always something!!
---
My old wagon had the same problem..bought a headlight switch from ebay and never had another issue with the lights. My wagon however, was a 1984 and was far less electronically advanced than today's cars, and was therefore much easier to diagnose/repair.
Registered User
Join Date: Jul 2010
Posts: 48
Re: it's always something!!
---
You could have trouble either at the multifunction switch or your LCM. The LCM's were really prone to failure in the 03-05 model years. The relays can and do fail in the older ones, but they don't fail nearly as often. The LCM is behind the dash and over the gas pedal and it's a little black box. When you turn your headlights on, you should listen for the relays to click in that box. You can do some diagnostics on your own to try and give you a clue of what you need to replace. Turn the headlight switch on and verify that your low beams aren't working. Then give the LCM a smack and see if they turn on. As crude as it is, it's generally been a pretty good way to diagnose the LCM.
Currently Active Users Viewing This Thread: 1

(0 members and 1 guests)
Posting Rules

You may not post new threads

You may not post replies

You may not post attachments

You may not edit your posts

---

HTML code is Off

---