Registered User
Join Date: Apr 2010
Posts: 14
More wiper trouble
---
So here I am once more..
Still having problems with the wiper system on my 97 Grand Marquis.
First the wipermotor failed. This I replaced and all was ok for a while.
For the past few weeks however the wipers wouldn't go off if i'd hit the low or high speed setting.
I could switch between the settings however, but the only way to stop them was to cut the power.
Sometimes the wipers would go to the park position when i needed them to work...
8 out of 10 times when I switch to off they won't go to park at all. Just need to get lucky..
Today I removed the wiper control arm (also the indicator switch arm) from the steering column and opened it up.
Cleaned the complete inside and found 2 wires cut. Resoled those wires, put everything back together and looked how it would operate.
Now the wipers will function normally on all interval settings, low and high settings and will return from these settings as well.
They now however will not go in the park mode..
Whatever I do, they won't go down anymore.
Still the wipers will remain on and will not go off untill I cut the power when I use the washer fluid setting. (Didn't know how to describe it otherwise)
So after a long day of trial and much error appearantly I now am stuck.
When I switch between wiper settings I hear loud clicks coming from the middle of the dash, somewhat if there is some short circuiting going on there.
Don't know if that's normal or if it should be absolutely silent when operating.
I don't know what to do anymore about this and if it gets to hard from here I'll take it to the garage.
Thanks in advance from Holland,
Vincent
Re: More wiper trouble
---
Here are the diagrams and a troubleshooting guide.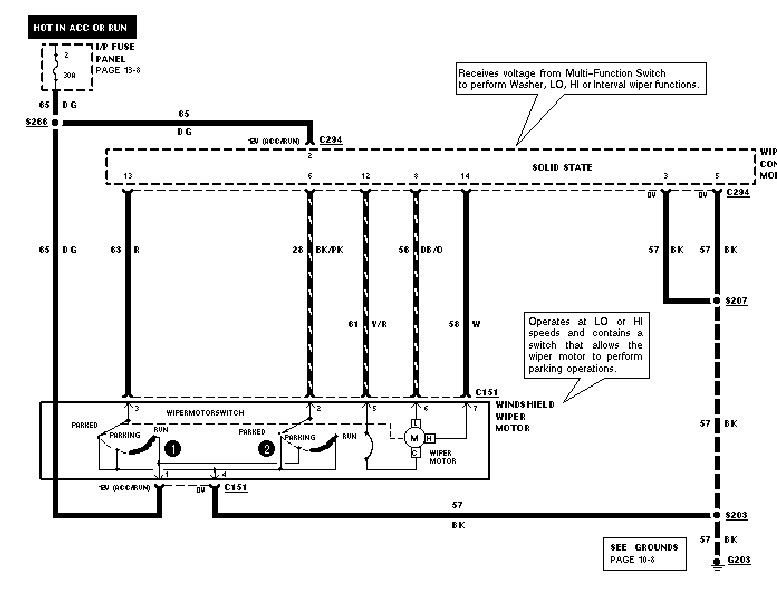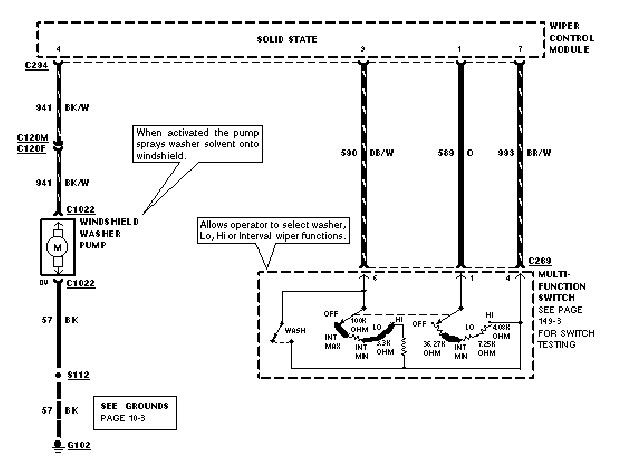 ---
Bert
Registered User
Join Date: Apr 2010
Posts: 14
Re: More wiper trouble
---
So today I will try and work out the diagrams on my car.
Will update what I'll find today!
(Also installing new serpentine belt
)
Currently Active Users Viewing This Thread: 1

(0 members and 1 guests)
Posting Rules

You may not post new threads

You may not post replies

You may not post attachments

You may not edit your posts

---

HTML code is Off

---