Registered User
Join Date: Jul 2009
Posts: 1
My new Daily Driver!!
---
Well,
The wife and I had agreed that once our son was born we would get me a new daily driver that would be more baby friendly vs the Geo Prizm I am driving. I had my mind set on a Pontiac G8. So about a few weeks ago, we started looking and I started visiting dealerships. Ended up putting a deposit down on a used G8 only for the dealership to sell the car the next day. So after looking and looking my in-laws offered that we take their 1994 Mercury Grand Marquis and save the money which we would be putting towards a new car purchase. Though my heart was set on the G8, I couldn't pass up a free car. Needless to say, I will be selling the Prizm, so if anyone needs a VERY realible daily driver, let me know!!
The Car:
1994 Mercury Grand Marquis
66,200 miles
4.6L V8
The car was orginally my wife's grandmother's car who purchased the car brand new in 1994. When she passed my wife's parents took over the car and just used it for road trips as they really didn't need it.
Mods planned so far:
window tint
JLT Cold air intake
Pics: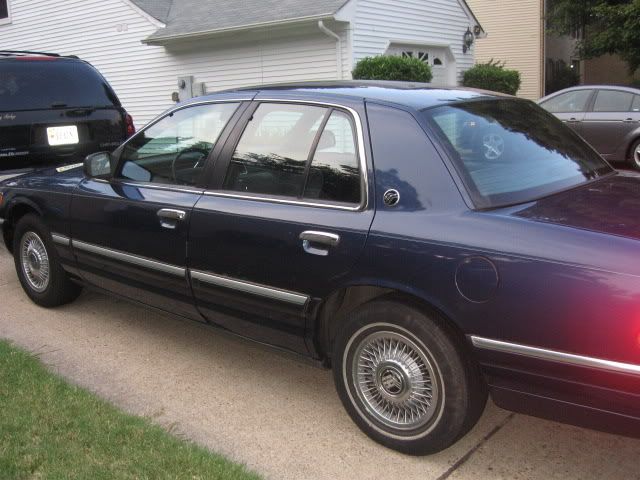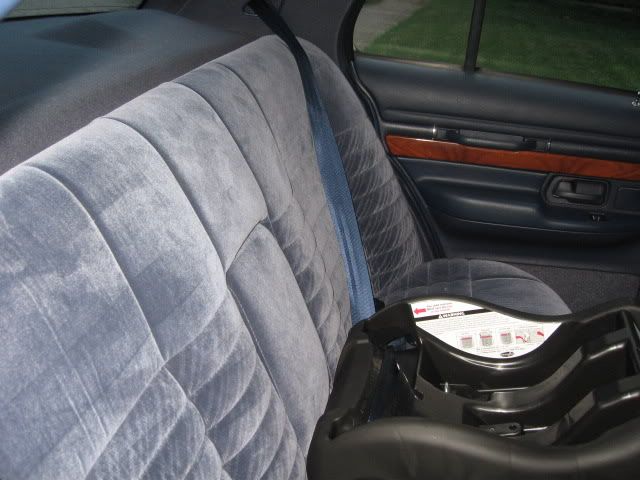 Re: My new Daily Driver!!
---
Looks like a well kept car. Thanks for the pictures.
Registered User
Join Date: Jul 2009
Posts: 23
Re: My new Daily Driver!!
---
I just sold my 94 last week, same color but with grey leather. You have a GREAT car! I bought mine 5 years ago as a winter beater while my Mustang convert sat in the garage. It had 157000 on the clock when I got it, needed a few things fixed (power window regulators) but was very dependable. It had 228000 when I sold it. I grew to love these cars. They ride great, hold a ton in the trunk, have plenty of room for people, and get good fuel economy. My 94 was showing the rusty front fenders, the Mustang left last year for a hobby car so I sold the 94 and picked up a 99. I'm sold on these cars, and I'm thinking a new or near new model is in my future. Good luck with yours. Bob
Re: My new Daily Driver!!
---
Lookin' good!!
---
'11 Ram Quad Cab 4x4 SXT 5.7L HEMI (stock); 48,500m
'06 Pontiac G6 GT 3.5L 220hp; 64,000m
'12 Chrysler 200 Limited 3.6L 283hp; 28,000m
'99 Taurus 3.0L 2V Vulcan 145hp; 154,300m - Traded
Amsoil in all vehicles!
Currently Active Users Viewing This Thread: 1

(0 members and 1 guests)
Posting Rules

You may not post new threads

You may not post replies

You may not post attachments

You may not edit your posts

---

HTML code is Off

---