Pictures, as requested... (DUW)
---
Someone's requested that I post more pictures. I don't think I have anything fancy, but I have done a good bit with it.
Slight changes- I now have a short throw shifter and a Hurst tall shifter shaft that will go in as soon as the shaft comes in. This will give a significantly taller shift knob while keeping the throw moderately short. I'm also about to ditch the catted H-pipe for an offroad design, since my cats are plugging (it's out of commission until I actually do this). 3.73s and a limited slip differential should be picked up by the end of next week and will be installed as soon as the custom rear control arms are finalized.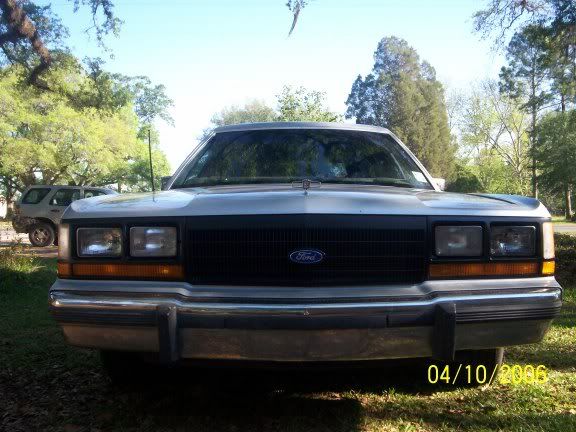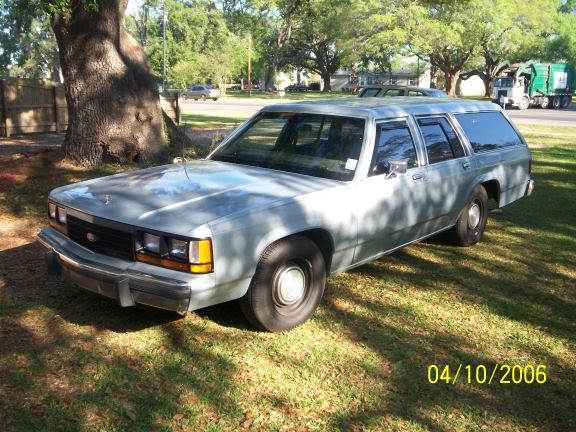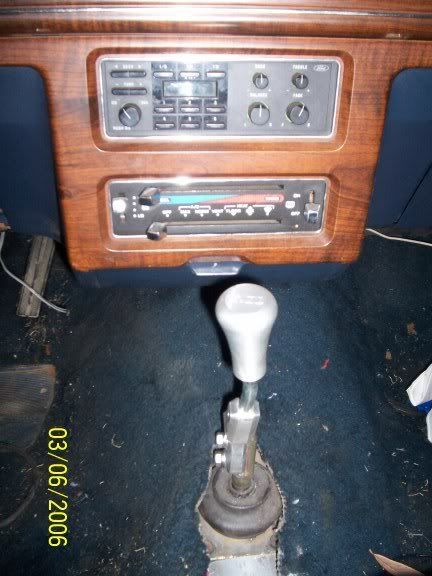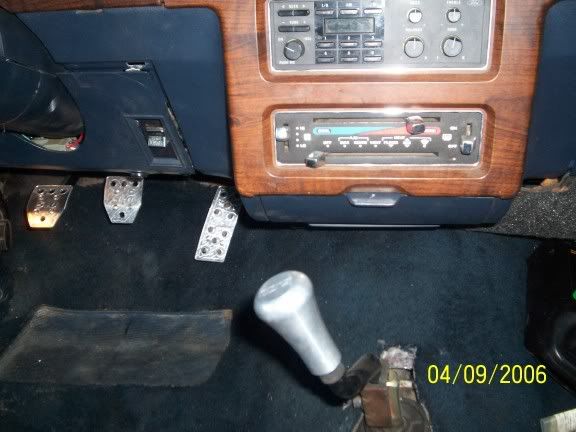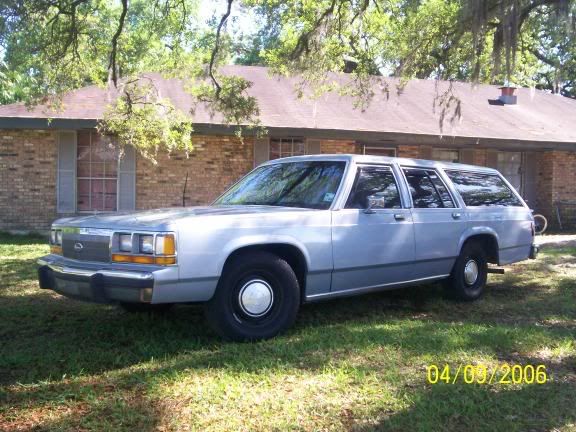 Re: Pictures, as requested... (DUW)
---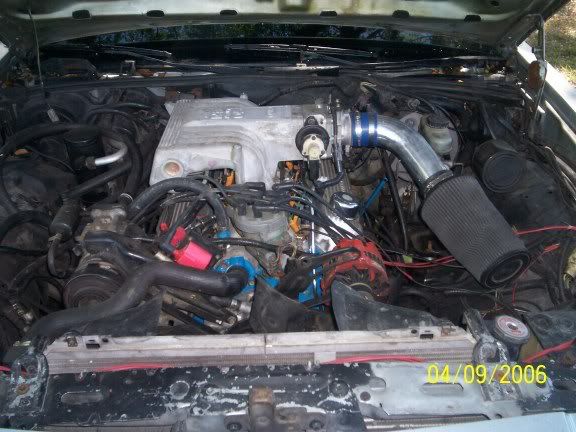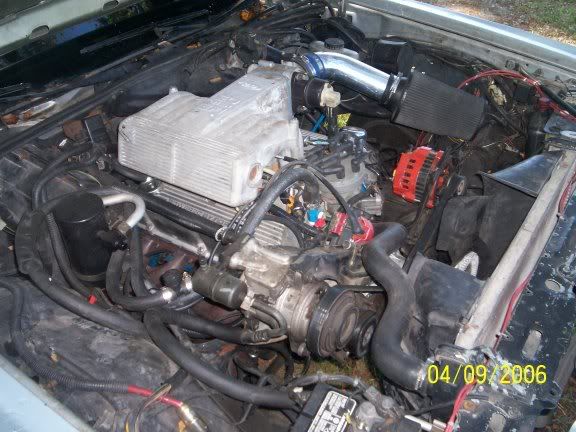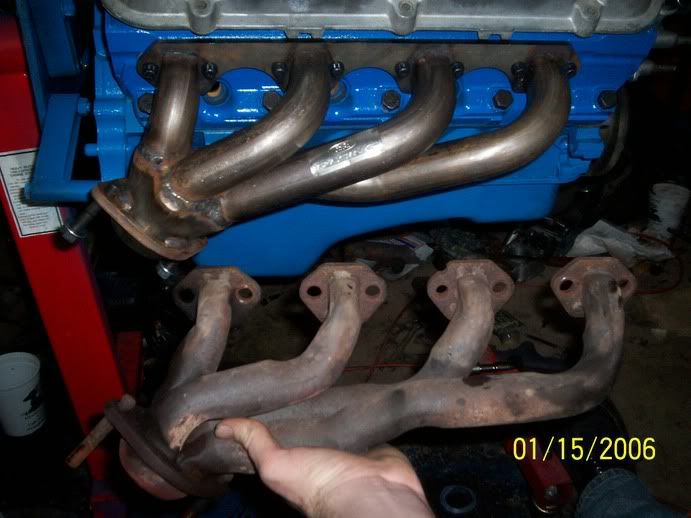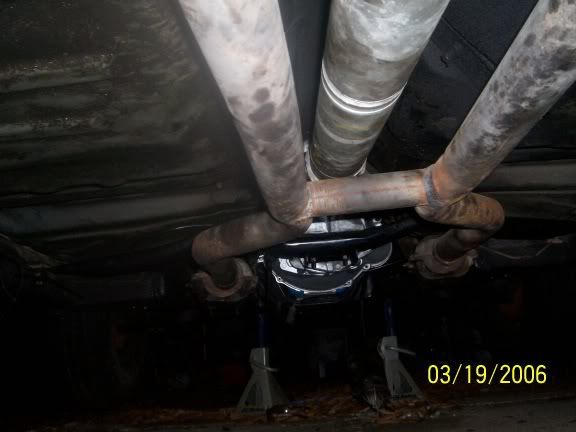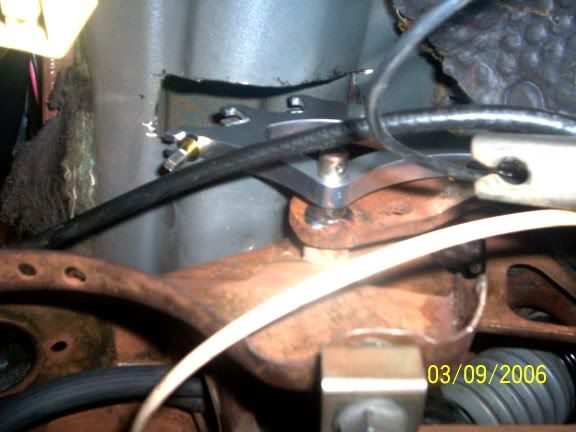 Re: Pictures, as requested... (DUW)
---
The brains behind the operation:
I was on the phone with a buddy who was already trying to pick a race and I wasn't even finished with all the conversions!!
Registered User
Join Date: Apr 2006
Posts: 10
Re: Pictures, as requested... (DUW)
---
nice little ground poundin wagon you got there... ive got a little project going myself but im finding it hard to find some certain factory parts, either way its coming along pretty good maybe ill post some pics myself.. keep up the good work and thanks for the pics.
Re: Pictures, as requested... (DUW)
---
That is one hell of a sleeper you have there
The only thing missing are some cool wheels
Re: Pictures, as requested... (DUW)
---
Thanks, guys.
...but I DO have cool wheels. How many Panthers do you see riding around on old school police wheels?
However, they will be replaced soon, with 17" Cragar Soft 8s.
Click the picture for more information.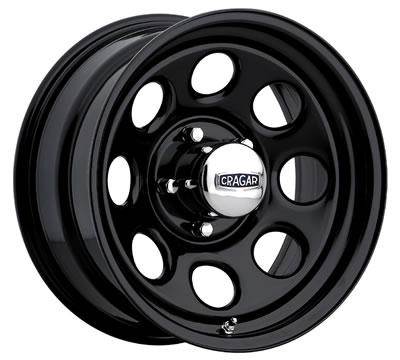 Re: Pictures, as requested... (DUW)
---
That's awesome. Things like that make me jealous. Well, not by much. I wish I had the time to put in a floor shifter. I do hope you'll find something to cover that (what I think is a) nasty looking hole around the base of the shifter.
Re: Pictures, as requested... (DUW)
---
Yes- making an order tomorrow for the wheels, new valve springs, and a floor-mounted shifter boot... but it's more than just a floor shifter. Check the number of pedals.
As soon as I have the time and money, I want to install a good cam. That should take this Explorer motor well into the 300hp range.
Exhaust (with gutted cats and turndowns) is going back in tonight, shifter going in tomorrow, and everything else coming next week. The 3.73s and traclock are delayed due to finances and the adjustable control arms are going to be taken off the list until further notice.
Currently Active Users Viewing This Thread: 1

(0 members and 1 guests)
Posting Rules

You may not post new threads

You may not post replies

You may not post attachments

You may not edit your posts

---

HTML code is Off

---