I just pulled these out of my mom's 01 SE. It seems that the front 3 cylinders have worn down their plugs much faster than the rears? why is that? I have never personally seen this kind of uneven wear. The rear three have the same wear and so does the front three. I don't get it.
The left is the front 3 cylinders, the right the rear 3 cylinders.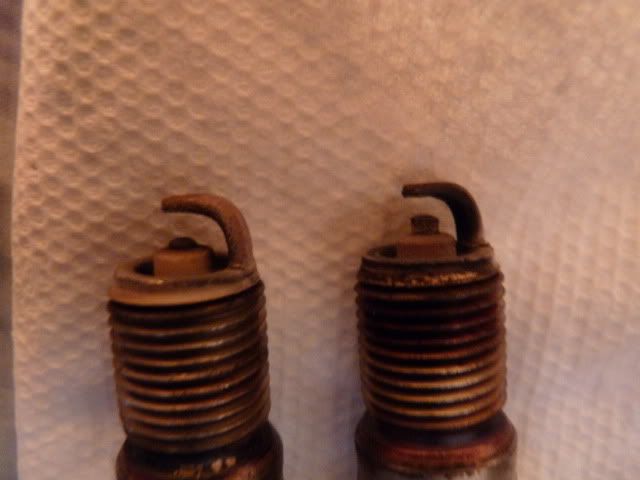 I had this on the 2001 Taurus SEL I formerly owned. BUT... They were older plugs that some goob put in to take advantage of the original owners, my neighbors. It was causing a misfire under moderate to heavy acceleration, and when in Overdrive going up an incline. It was causing a loud banging, like a backfire. You had better be doing plug wires with the plugs. I didn't, and ended up with a light skip at idle. Having a Duratec, I had to remove the R. cowl all over again to reach behind the motor.