Registered User
Join Date: Jan 2012
Posts: 3
New focus owner :-)
---
Hi guys!! I recently bought a 2003 Ford Focus SE Auto. in the best color imaginable, Red. It's got 115K on the clock and seems like it was very well maintained. The dealership I bought it from put new break pads, rotors, and did a tune up on it before I bought it. I'm new to the Focus world, I'm a Ford truck man but gas prices have drove me to buying a commuter car.
I'd like to do some performance mods Cai, Full exhaust w/ header, lowering kit, wheels, programmer or chip and a few other visual mods.
Ok, now for the questions....
Which motor do I have? The motor says 2.0L Split port on the top. Is this the Zetec motor?
Which lowering kit has the best ride quality??
I want a performance exhaust, so which header, flex pipe and cat back do you guys recommend?(No loud ricey exhaust notes please)
I'm wanting the Ford Racing Rally wheels in Black, is $160 a piece the normal price for these around the net?
Now do these things use a programmer or a chip? Who makes the best one for this car?
Thanks in advance,
Alex
Re: New focus owner :-)
---
Someone say my name?
Hello Alex, well sorry to tell you this, but the SPI 2.0l is the worst one to get, and you got it at the worst millage.
The SPI motor is known for dropping valve #4 at around 130-160K, And trust me, IT WILL HAPPEN, I can not count how many SPI owner get around 130-160K and say they dropped the #4 valve.
The Zetec looks like this, and it is the better motor.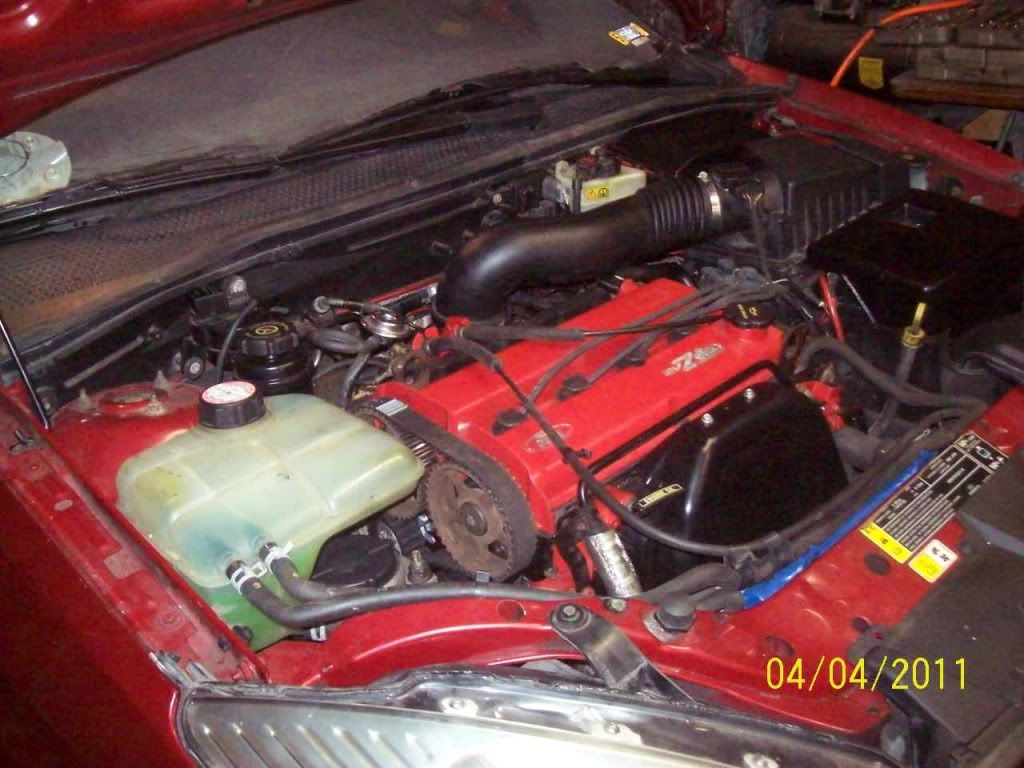 Now I know this bit of knowledge might be very bad, but some people do decide to rebuild the head and put performance parts on.
But for you performance questions,
Exhaust? Check out Trubenz.com, just don't go over 2.25 diameter on the piping, even with a CAI from FSWERKS.com would not make enough power for something like a 2.5 diameter. You'd only be losing power.
As far as lowering the car, I lowered my 03 2.3l ZX3 with the Ford racing performance kit, they got two options, you can get lowering springs that only drop the car 0.5, or 1.5, I went with 1.5.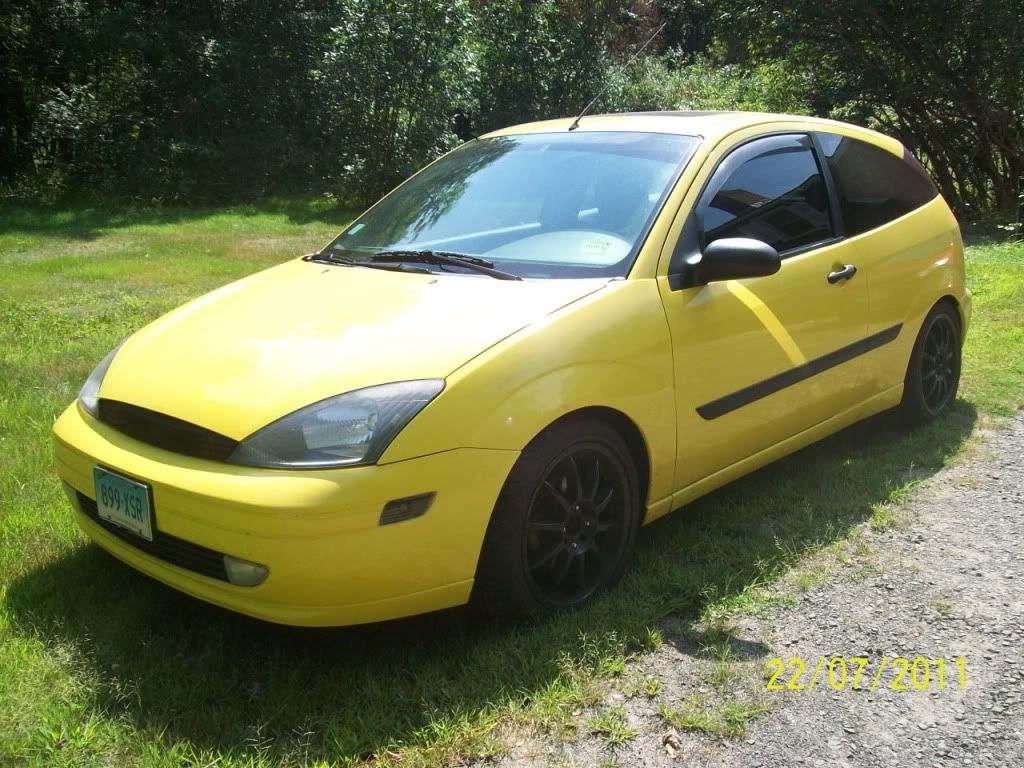 But there are other kits out there too, like Eibachi, and EGR adjustable kits.
And know that I bought the 1.5 inch kit, but after about 3,000 miles it will settle down about another half inch in the front, and 3/4th's of a inch in the back.
Hope this helps, let me know if you got any more questions.
Re: New focus owner :-)
---
O and do not use a performance chip, they are making performance in all the wrong ways.

Either contact someone at FSWERKS.com about a tunner, or MCnews in PA can help.
Registered User
Join Date: Jan 2012
Posts: 3
Re: New focus owner :-)
---
Thats terrible news! So if that happens and I buy a new motor will the Zetec mate to the tranny in it now?

This sucks... Good thing it was Cheap... I guess.

Alex
Registered User
Join Date: Jan 2012
Posts: 3
Re: New focus owner :-)
---
Thanks for the info Djzx3.. Now when Valve #4 does drop what should i do? Rebuild the heads and go on or replace the motor with a Zetec?

Alex
Re: New focus owner :-)
---
Most people go to a junk yard and find a Zetec with a manual MTX75, if your SPI doesn't already have one, but I bet it has the IB5 trans, which you could swap the bell housings and make em fit, but it is easier to just get a Zetec with a manual trans, and all the wiring.

Now this being a 03, you can only take parts from a 03-04 focus.
Currently Active Users Viewing This Thread: 1

(0 members and 1 guests)
Posting Rules

You may not post new threads

You may not post replies

You may not post attachments

You may not edit your posts

---

HTML code is Off

---