my 1987 Grand Marquis
---
well, here are pictures of my 1987 Grand Marquis. i purchased the car from a guy that knew i liked Crown Victorias. the car belonged to his parents and wasnt driven much. when the guys father passed away, his mom stopped driving. she then passed away and him and his brother inherited the car. it sat for 3 years rarely being moved except for to get it out of the way. he offered the Grand Marquis to me for $250. i bought the car and had to do work to it before i could even drive it home. when i originally bought Sandy, she didnt run. i had to change her fuel pump and a brake line and a tire. below are pictures of before and after some of the work i did. most recently i installed LEDs in her for her signals, brake lights, interior, trunk and under the hood.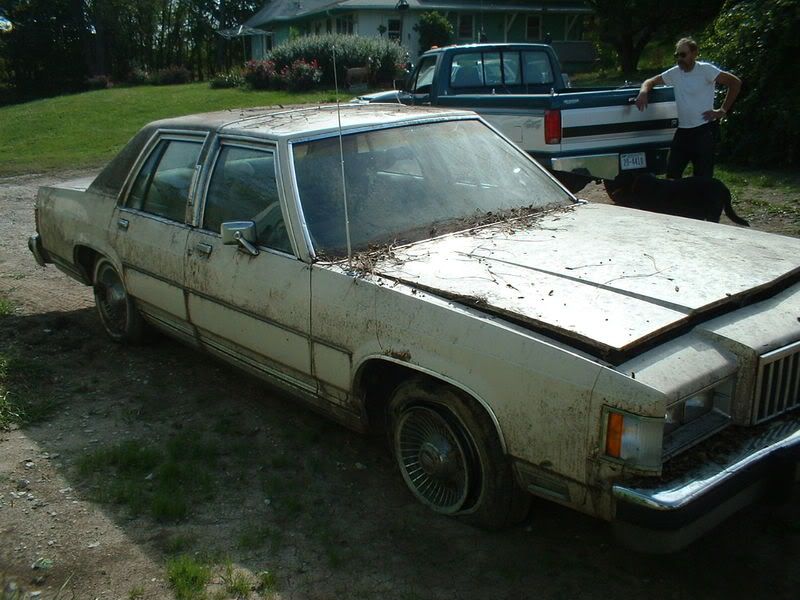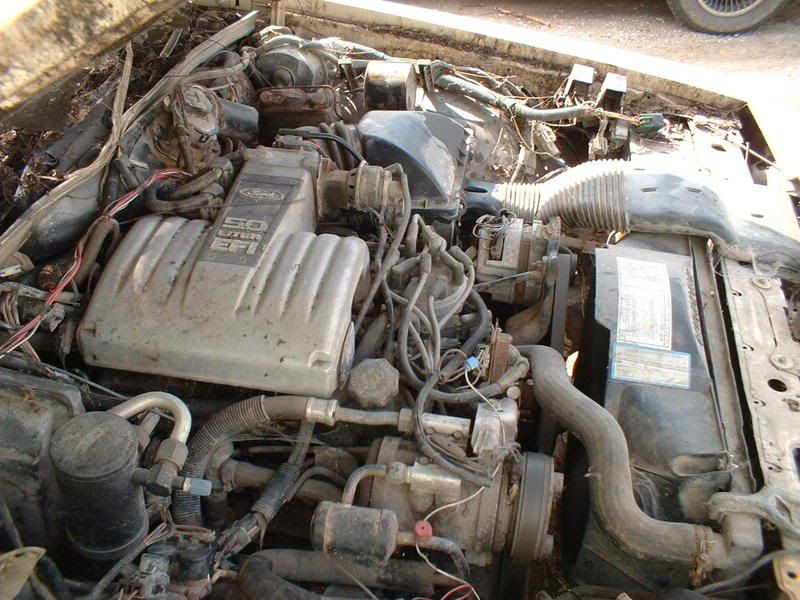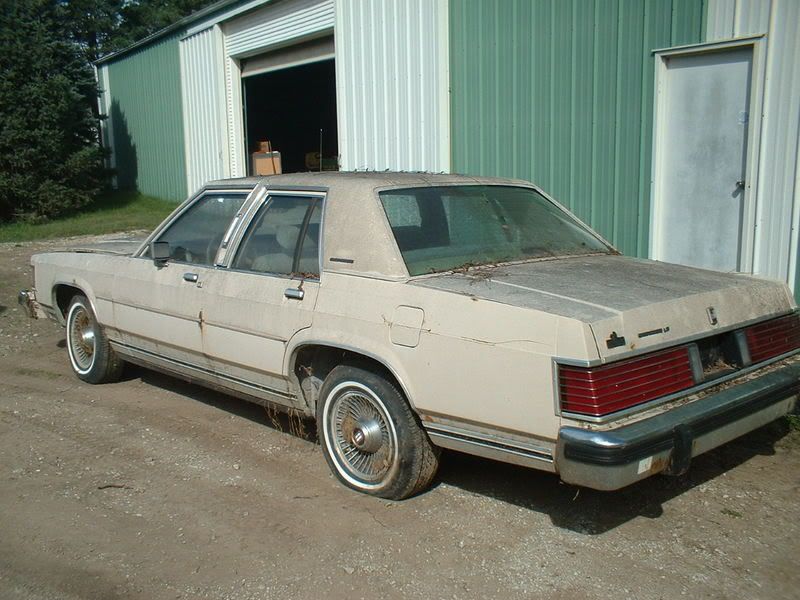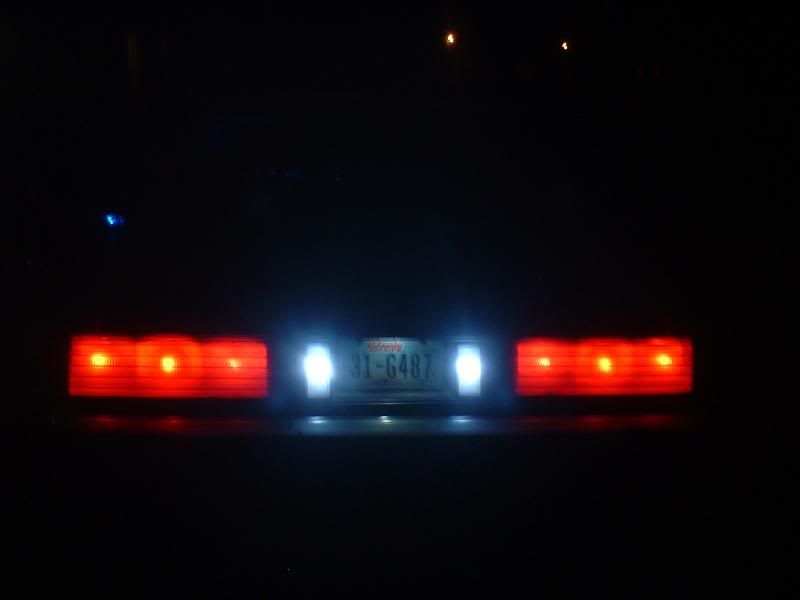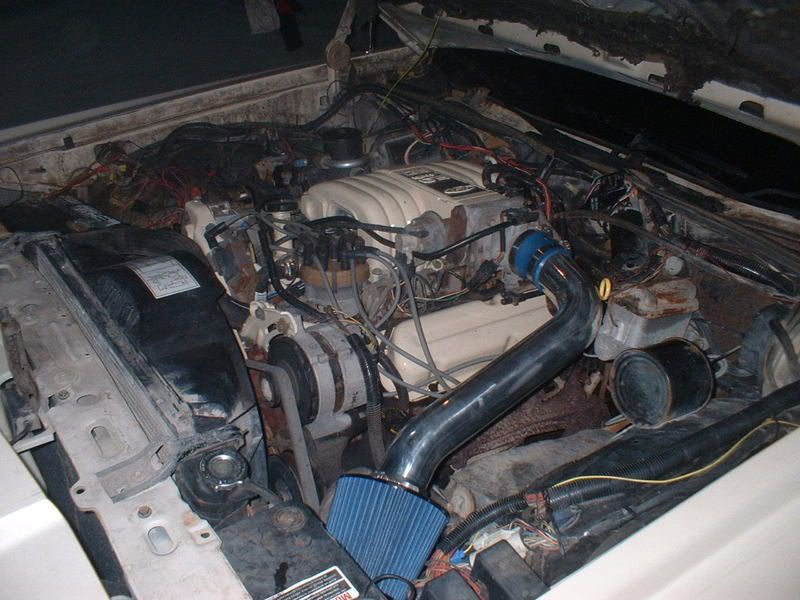 and here is a picture of Sandy next to my girlfriends son's Grand Marquis, Cocoa.
---
my 1986 Grand Marquis LS... Rose...
Re: my 1987 Grand Marquis
---
250 bucks? Why can't I find these deals anymore? Sandy looked pretty sad before, but looks much happier now
good job
Pantherholic
Join Date: Apr 2009
Location: Omaha, NE
Age: 36
Posts: 376
Re: my 1987 Grand Marquis
---
Sandy has been under the knife recently, ended up swapping radiator, lower radiator hose and had to remove smog pump and do a modification to the pipe that connects the cylinder heads and runs to the smog pump. Sandy recently had to have a freeze plug replaced with an expandable type located on back of driver side cylinder head. the smog pipe wasnt seating against the head right and so i had to remove the smog pump pipe and mounted the driver side to pasenger side and passenger side to driver side. placed them on backwards to block the smog pipe hole in back of the cylinder heads and avoid fouling the plugs and leaking exhaust. removed the smog pump since no inspections in my state and pump went bad. since that was removed i had to block off 2 vacuum lines that would have caused issues. either way, Sandy is running much better than she has in months finally. now all i need to do is replace her lower front control arm bolt on driver side along with new tie rod ends inner and outer.
---
my 1986 Grand Marquis LS... Rose...
Re: my 1987 Grand Marquis
---
Damn, you brought that car back from the dead!
Respect your skills
Currently Active Users Viewing This Thread: 1

(0 members and 1 guests)
Posting Rules

You may not post new threads

You may not post replies

You may not post attachments

You may not edit your posts

---

HTML code is Off

---