Registered User
Join Date: Jul 2006
Posts: 2
fan selector and a few random q's
---
the fan selector switch on my tempo only turns the fan on while on high,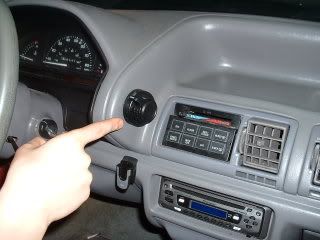 and also, i know how to do tranny swaps on mk2 VW's and theyre pretty easy, just the tranny and pedal cluster are needed, is it the same?
TIA
Re: fan selector and a few random q's
---
Alot of car's have a resister that allows changing it. I don't have any idea with that specific problem. But I'd try swappng a new selector (as they are cheap from a jy) and then look at the blower motor.

I had an 01 sunfire that had the same problem, and there was a resistor on the blower motor that was the problem.

As for the tranny swap. It's a bit more difficult. First off, do you have cruise? On an auto, the cruse shutoff button is set to the break, it's the clutch in an auto. Also, you have to rig up the deal to allow you to start out of park (netural safety switch, I think).

Plus the tranny has to be from the same generation. Either 88-91 or 92-94. While it is possible to swap across gen's, it's a bit more of a pain. The mounts were slightly different along with afew other things. One guy swapped a 5 speed from an 89 into his 94, and had to make afew trips to the yard for oddball things to get the 89 tranny to work properly in the 94.
---
My Web Gallery
Crazy 'Bout A Mercury
1991 Topaz GS (2.3/auto)
(gone with the ex Wife; I'll miss that car)
1999 Grand Marquis GS (4.6/auto)
Currently Active Users Viewing This Thread: 1

(0 members and 1 guests)
Posting Rules

You may not post new threads

You may not post replies

You may not post attachments

You may not edit your posts

---

HTML code is Off

---