Big Kevs gone
---
I'm not hsure if this is new or old news but any way i found an article at
www.conrod.com.au
and it showed the new Morris car with out Big kev sponsoring it cause hes gone bank ruped.
Now its all black and looks a bad and bland as the team New Zealand car.
Hes the address:
http://www.conrod.com.au/news/664.shtm
I don't know the reason why Big Kev left but all i know is Paul (wanker) Morris will be sponsored by his dad's wine company.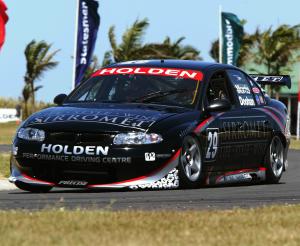 ---
Blood Orange XR6 Turbo - Auto, Premium sound, Lowered, FPV GT Wheels, Tint, Alarm
If you want to know the reason Big Kev has pulled out, take a look at the share float price compared to the current price:crazy1: Big Kev is not in the position to throw cash at a V8 Supercar right at the moment.
Shhh, we're hunting Lions
Join Date: Feb 2001
Location: Bendigo, Victoria, Australia
Age: 38
Posts: 1,610
The Morris car looks similar to the Castrol cars when they were black.
PMs father owns the wine company that sponsers him. As BOF351 says Big Kev's company is not travelling that well at the moment, I'm not sure how much it costs to be a major sponser of a V8 Supercar but I would think it would be in the vicinity of at least a couple of hundred thousand...:oo1:
---
You know, somebody actually complimented me on my driving today. They left a little note on the windscreen. It said, 'Parking Fine.'So that was nice.

____o00o_=^..^=_o00o____
Currently Active Users Viewing This Thread: 1

(0 members and 1 guests)
Posting Rules

You may not post new threads

You may not post replies

You may not post attachments

You may not edit your posts

---

HTML code is Off

---