Registered User
Join Date: Feb 2008
Posts: 2
96 Tbird 4.6V8 Radio Problems
---
Anyone know where the factory radio amplifier is located on a 96 Thunderbird? A couple of the speakers in my wife's car have started to work eratically. Speaker wires are good. Would be nice to have a schematic.

Thanks,
Rick
Re: 96 T-Bird 4.6L V8 Radio Problems
---
Anyone know where the factory radio amplifier is located on a 96 Thunderbird??? A couple of the speakers in my wife's car have started to work eratically. Speaker wires are good. Would be nice to have a schematic.

Thanks,
Rick
Found a picture showing it in the center of the dash, you have to remove the dash bezel and it in the lowest portion.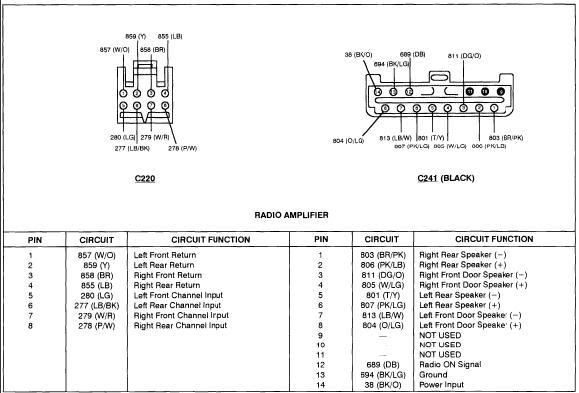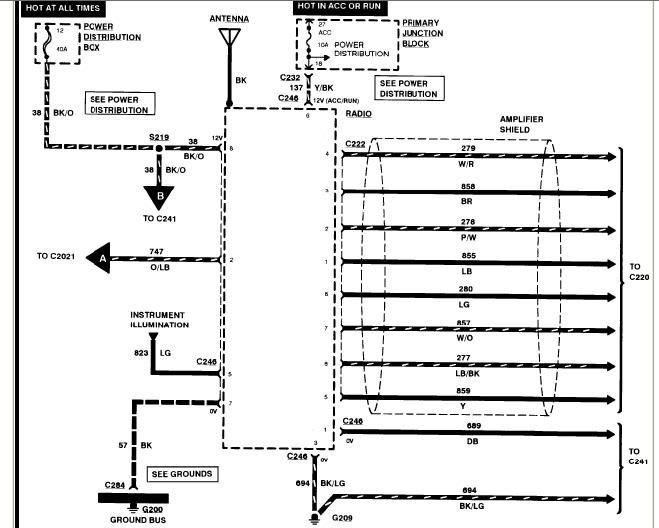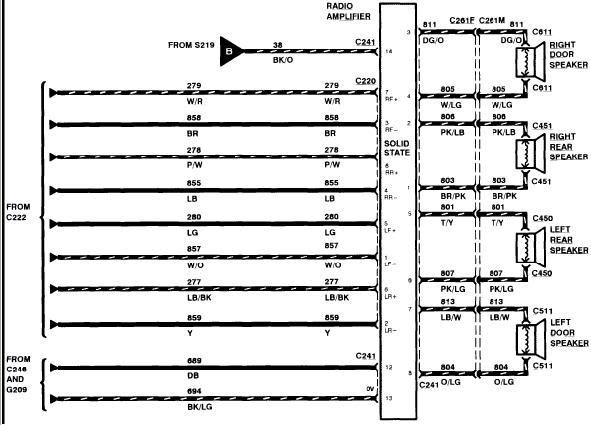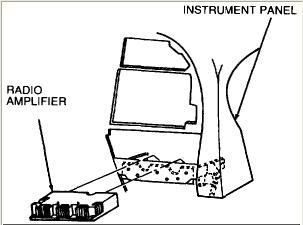 ---
Master ASE Certified L1 Chrysler Technician- still a Ford fan at heart.
1964 Thunderbird Hardtop- Chantily Beige- 390 FE 4V V8-Uncle's Car
1966 Thunderbird Convertible- Red- 390 FE 4V V8- Uncle's other car- waiting for paint and body work!!!
Registered User
Join Date: Feb 2008
Posts: 2
Re: 96 Tbird 4.6V8 Radio Problems
---
Thanks TBird!

My son put a new radio in the car for my wife for Christmas, about a year ago. He works for Best Buy as their car audio tech, and we were discussing the TBird's radio problems one evening. He said that he would check it out, but I just wanted to see if I could find some data on line. That's when I found this Ford forum.

I appreciate your response. The Tbird has been a good little car, get 25mpg and with the little V-8 it has some scat. My wife has to drive it to Dallas and back every day, and it now has close to 200K on it.....pretty much trouble free. Next month we are going to buy her another vehicle, with less miles, just so I won't worry about her in that high milage vehicle. It's a nice car, leather interior, straight body, electric sun roof, etc, and handles good. Just reaching the end of it's economic life.....for me anyway.

It's good to see that folks still like these little Tbirds. We got her's from the original owner, garage kept and low milage. It was his ex-wife's car and the new wife wasn't happy about the ex's vehicle still there. Maybe I can use this site to sell it, when we make the move to another car.

Thanks again,
Rick
Gear in this thread - Powered by O'Reilly Auto Parts
Currently Active Users Viewing This Thread: 1

(0 members and 1 guests)
Posting Rules

You may not post new threads

You may not post replies

You may not post attachments

You may not edit your posts

---

HTML code is Off

---