Finally got back in a Bird!
---
Hey everyone! I've been searching awhile for a new car to replace my import that Ive had for the past 10 yrs. I owned a 89 LX before it and swore if i ever had the chance I'd get one again. After much CL searching and countless calls i found this little gem at a dealers lot 2 hrs from where i live. Man it blew me away to find a 15 yr old car with 83k original miles on it! I'm glad to be back in the realm of the T-Bird and have lots of plans...1st is getting rid of those hideous whitewalls! Anyways got a few little things to fix like the cruise and drivers door but other than that it drives like new.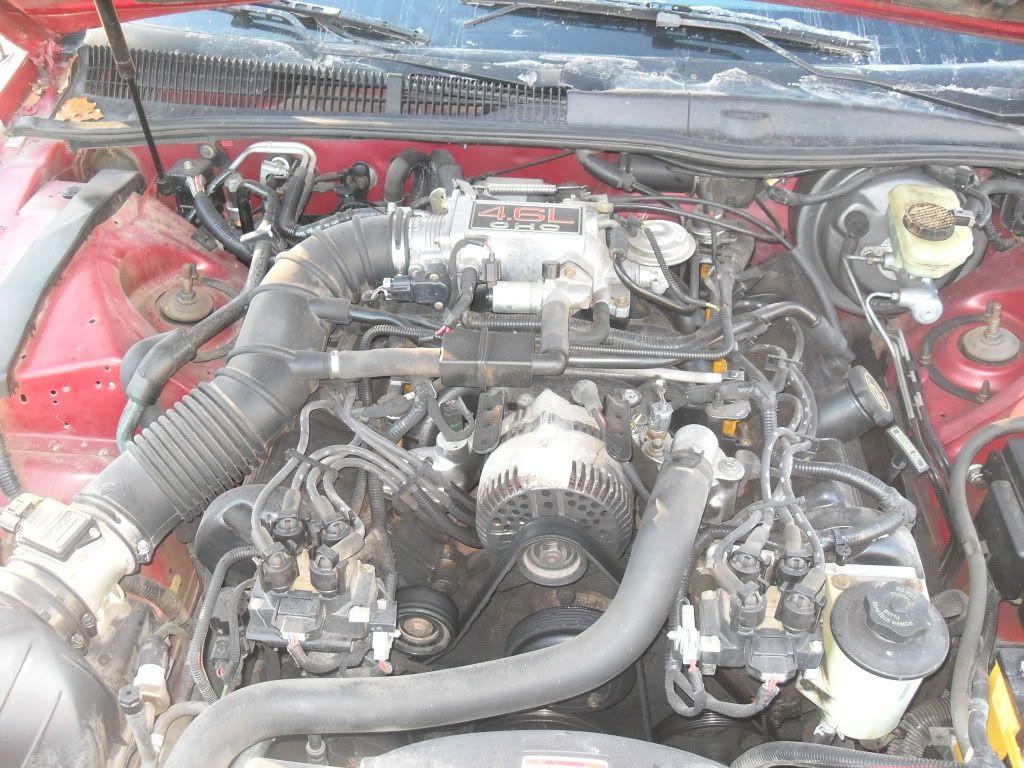 Re: Finally got back in a Bird!
---
Sweet looking Ride...can I have a Ride...LOL
---
Good Luck and good repairing
Sterling_6
"You know, just like in that
Book
, When
Jesus
beats up
Moses
to get
Religion
!!"
Re: Finally got back in a Bird!
---
That was a great find, especcialy the low miles.
---
Bert
Registered User
Join Date: Mar 2008
Posts: 20
Re: Finally got back in a Bird!
---
Sweet looking.............Looks just like my 97 only I have 172k+ on mine.
Registered User
Join Date: Oct 2007
Posts: 3
Re: Finally got back in a Bird!
---
It's hard to find them in that condition, I have a set of super coupe rims if you are interested.

Rob
Re: Finally got back in a Bird!
---
Wow, that is awesome mileage and condition! Kinda eerie too; I just got back into a bird as well, last one I had was 10 years ago, also an 89 LX. I picked up a 97, 4.6 V8, not nearly as low miles as yours (mine has 153000) and paid $1000 for it. Love these cars.
Re: Finally got back in a Bird!
---
Thanks for the reply's everyone! Tomorrow im doing my OCD cleaning and maintenance day. Were having a warm spell right now and im taking advantage of it. New serpentine belt,fuel filter,gas cap and run some Lucas in the gas tank for awhile. Its running really good but it hesitates when you step on it. Also from 1st to 2nd it shifts a little hard...the fluid is good and red but it has sat for awhile. Also another cool factoid....while i was haggling about a price with the dealer i found out that he had put new brakes on. So i was like...ok whatever. But then he pointed out the shiny new booster and master cylinder and all new brake lines. Then i felt a little bad about offering him only 2K. But i ended up getting the car for 2200 so i still feel like i got a great deal! And really how i got the money for it was i sold my 99 Mitsubishi Galant with 209K for 2800....so really i got a great car and 600 bucks to play with! Anyways look forward to meeting everyone on here and sharing about my love affair with my T-Bird!
Currently Active Users Viewing This Thread: 1

(0 members and 1 guests)
Posting Rules

You may not post new threads

You may not post replies

You may not post attachments

You may not edit your posts

---

HTML code is Off

---