Registered User
Join Date: Aug 2011
Posts: 5
Help!!!!
---
Hi I new on here & was wondering if anyone could help me out, I own a 2000 ford cougar 2.5i v6 that keeps blowing alternators, third one just gone. starts off with the lights pulsing & engine splutering at high revs, changed down to overtake a car & bat light came on at 5000rpm. Have been told there is a upgraded alternator with a piggybacked fuse attachment on the side??. Please help with some info as I 'm sick of buying (& fitting) alternators. Thanks
Re: Help!!!!
---
Is this your problem ?

" RE:Fix dimming lights/gauges problem how-to
I don't know about not affecting performance... Once I hit about 6000 RPM my battery light goes on, all my lights dim, and my car completely loses all accelleration until the gear change. "

And suggested remedy .

" Fix dimming lights/gauges problem how-to
I am not very good at explaining things but I'll try to make it as understandable as I can...


1) disconnect negative battery.
2) lift car
3) I had to take off my y-pipe to get to the wires, but you may be able to get to them without removing the pipe.
4) unhook all the wires on the alternator (the thick red charge wire that's held on with a nut, the three wire connector, and the single wire connector.)
5) Get out from under the car and from the top of the engine bay, pull those wires up for access.
6) Locate the three wire connector you pulled off the alternator and cut the red wire on that connector (cut the wire about 3 or 4 inches away from the connector side so that you have room to strip and attach a new wire to it.
7) since you cut the red wire, you now have two separate wires. The wire that goes into the engine bay you will not use and should be taped or something. The red short cut wire that comes off the 3 wire harness will need to be stripped.
8) Extend the stripped red wire (with 18 or 16 awg wire) and run it to the red main alternator wire somehow (the one held on with the nut). I don't know if splicing into that wire is a very good idea, but that's what I did and it worked for me. I used silicone glue to seal it and I taped all around the glue.
9) push the wires back down and connect them to the alternator again.
10) hook the y-pipe back up if it was taken off
11) lower the car and reconnect the battery.

I hope that makes more sense. if there are any parts that you don't understand, let me know and I will try to explain better.

Sorry, I am not very strong with automotive terminology. "


And

RE:Fix dimming lights/gauges problem how-to
WOW
I think I'm the only person to ever have this fixed by the dealer,
they told me it was a recall.
I told them when I got up to like 5-6 rpms my battery light came on and the car
seemed to loose a little power. They told me it was some kind of ground wire and
that they would fix it. They did and I've never had a problem since.
that was about a year and a half ago

Maybe you guys should ask your dealers too.

And

" RE:Fix dimming lights/gauges problem how-to
I can confirm that this works 100%! I did it on two cougars, a 99 and an 00. It took me approx. 1 hour to do each. did not have to take off Y pipe or or alternator. All i did was unhook everything, push it above the alternator and then reached down from the top and pulled them up through. very easy and makes you very happy that your doesn't look like a strob light! "
And

RE: How To: Fix dimming lights/gauges
I found that it was much easier to put the car on jack stands and remove the passenger side wheel and all of the plastic wheel well pieces. It gives you real good access to the alternator and its easier than removing the y-pipe or alternator itself. The only problem im having is that I can't figure out how the single wire and three wire connectors come off the alternator. If someone can answer this question it'd be a big help.


: Fix dimming lights/gauges
I just pulled on mine and they came off. It looks like there is supposed to be a clip to hold them in, but I guess mine are broken.
Adrian

Guest RE: How To: Fix dimming lights/gauges
Today, I used this fix to see if it would work for me. It worked like a champ. No crazy strobe effect and the battery light is gone...
Registered User
Join Date: Aug 2011
Posts: 5
Re: Help!!!!
---
Thanks you guys, more sense from this site than any other & explained in terms for me to understand, just need to get a new alternator now. Thanks again.
Re: Help!!!!
---
Also, there is a recall that might be of interest. Be sure to check this cable that runs to the B+ stud on the alternator.
Recall 01V031000: Battery Cable May Short
Defect Summary:
VEHICLE DESCRIPTION: PASSENGER VEHICLES EQUIPPED WITH 2.5L V6 ENGINES. THE BATTERY CABLE WAS MISROUTED AND ITS ATTACHMENT TO THE ALTERNATOR CABLE WAS UNDER-TORQUED. IF MISROUTED, THE CABLE COULD CONTACT THE POWER STEERING LINE AND THE INSULATION COULD WEAR, RESULTING IN AN ELECTRICAL SHORT.
Consequence Summary:
THE SHORT COULD POTENTIALLY RESULT IN A FIRE, STALLING, OR A NO-START CONDITION.
Corrective Summary:
DEALERS WILL INSPECT THE BATTERY CABLE TO THE ALTERNATOR FOR DAMAGE AND, IF IT IS DAMAGED, WILL REPLACE THE CABLE. ADDITIONALLY, THE ROUTING OF THE CABLE WILL BE CORRECTED, AS NECESSARY, AND A ROUTING CLIP WILL BE ADDED. ALSO THE TORQUE ON THE ALTERNATOR ATTACHMENT OF THE CABLE WILL BE CHECKED AND, AS REQUIRED, WILL BE TIGHTENED TO SPECIFICATION. OWNER NOTIFICATION BEGAN MARCH 22, 2001. OWNERS WHO TAKE THEIR VEHICLES TO AN AUTHORIZED DEALER ON AN AGREED UPON SERVICE DATE AND DO NOT RECEIVE THE FREE REMEDY WITHIN A REASONABLE TIME SHOULD CONTACT FORD AT 1-800-392-3673.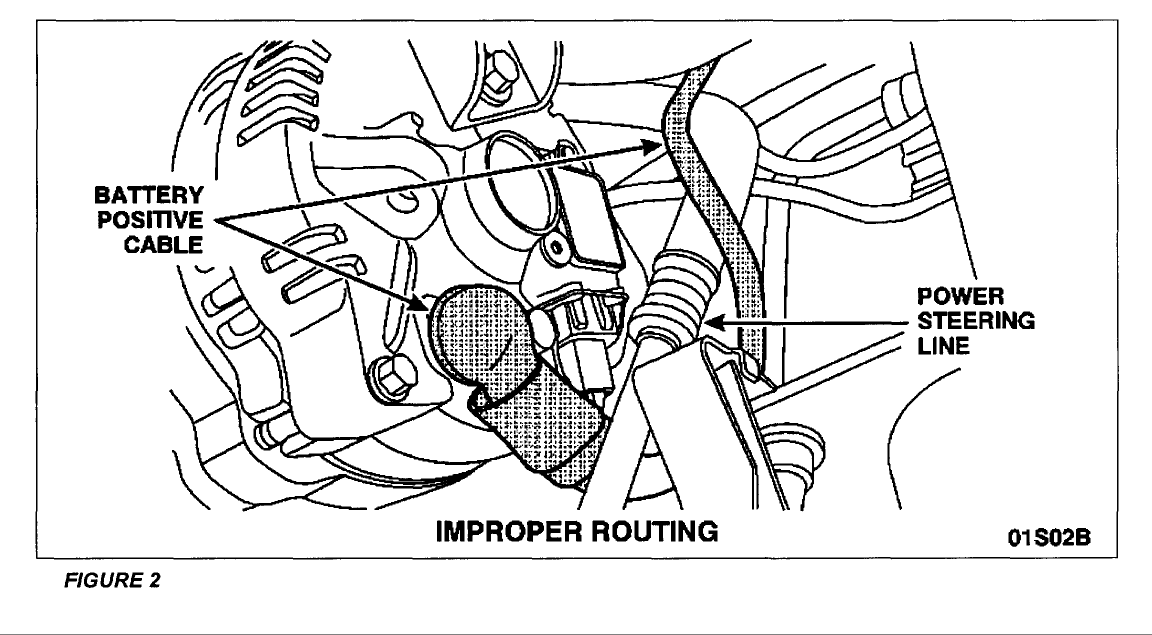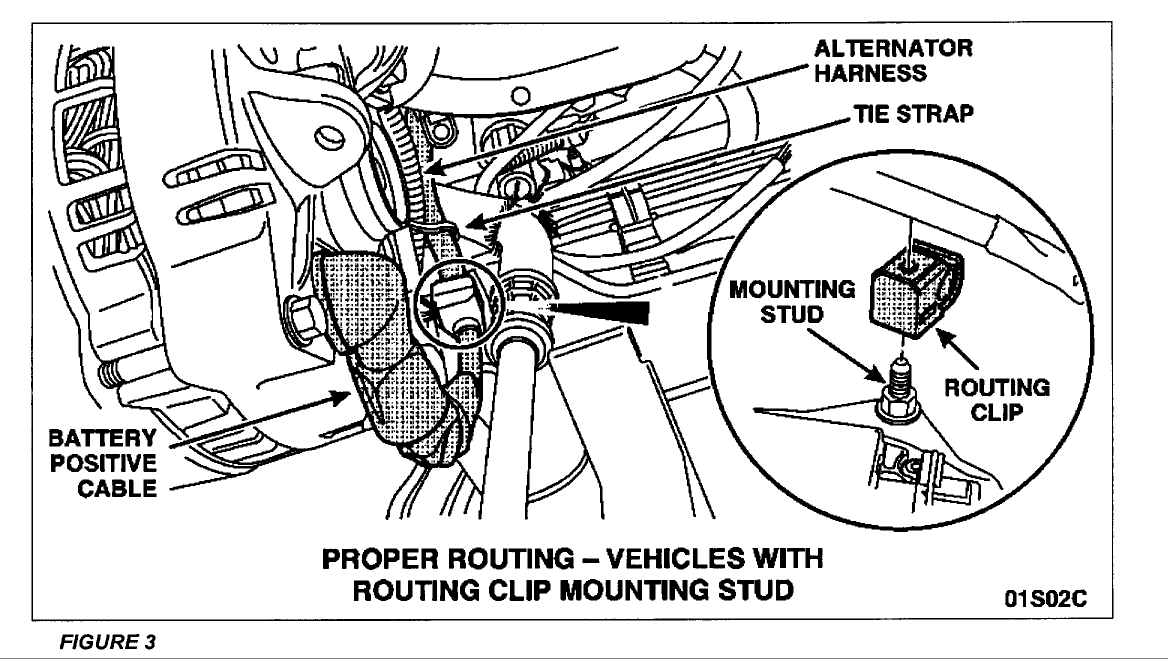 Registered User
Join Date: Aug 2011
Posts: 5
Re: Help!!!!
---
Hi just want to thank you guys for the info that has fixed my problem, I did the mod & fitted a new alternator. no mor pulsing dashbord lights or headlights, well pleased :)
Thanks again.
Currently Active Users Viewing This Thread: 1

(0 members and 1 guests)
Posting Rules

You may not post new threads

You may not post replies

You may not post attachments

You may not edit your posts

---

HTML code is Off

---