BF FPV GT & F6 Pics
---
heres some pics of the new lineup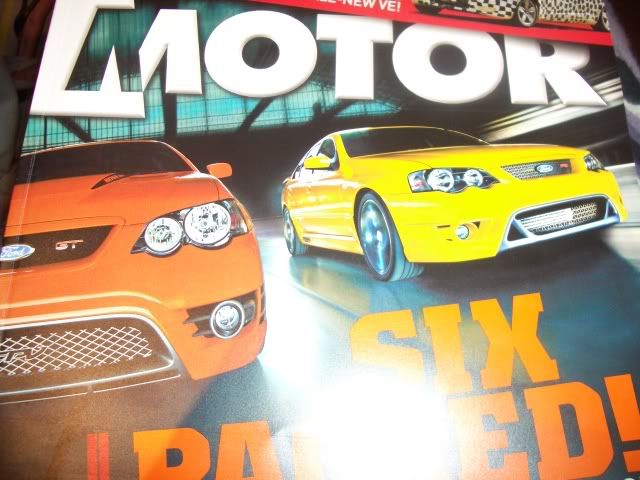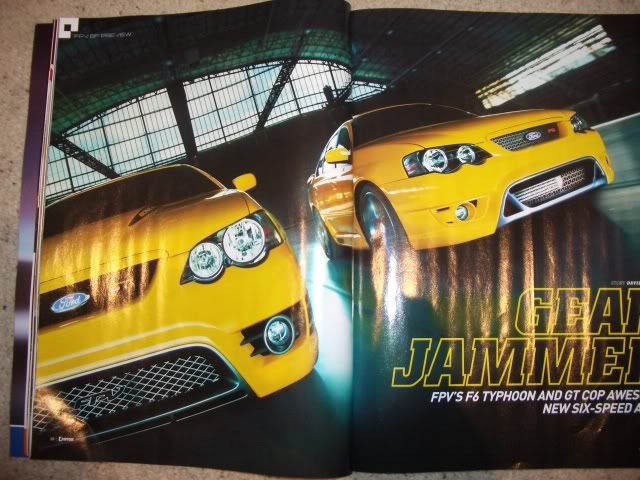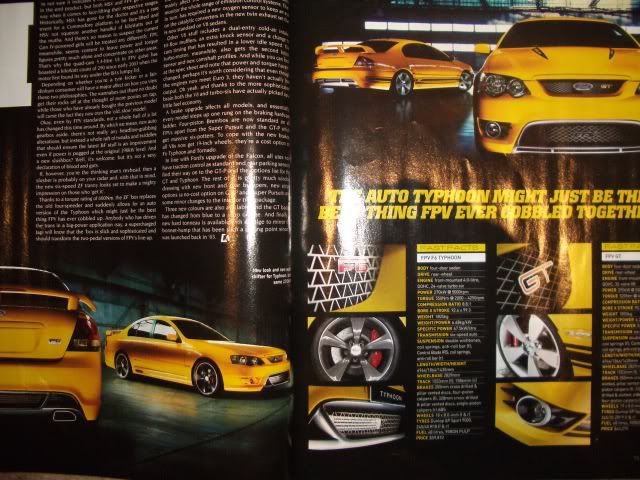 Re: BF FPV GT & F6 Pics
---
I'm lost for words..... and not in a good way
---
BA'1.5' Pursuit 290
Lightning Strike / Reflective Orange Stripes
'General' Dog - AP's German Shepherd and Best Mate - 02Dec1998-15Dec2003.
'Pepper' Dog - General's and My Little German Shepherd Sweetie - 1996?-02Apr2006.
'Sako' Dog - My Beautiful and Pretty German Shepherd - 2001?-23Aug2006.
Re: BF FPV GT & F6 Pics
---
I like them alot. Wheels, stripes and the new front treatment.
---
WASP GT - Mk2 6 speed + Herrod =
Re: BF FPV GT & F6 Pics
---
love the GT, but not to sure about the F6.............
Registered User
Join Date: May 2004
Posts: 236
Re: BF FPV GT & F6 Pics
---
wtf? its the same!!! any power differance?
Conan
Join Date: Nov 2004
Location: Tasmania
Age: 43
Posts: 124
Re: BF FPV GT & F6 Pics
---
I like the look. What else is different?
---
BA GT-P owner and loving it!
Registered User
Join Date: Jun 2003
Location: riddells creek, vic
Posts: 127
Re: BF FPV GT & F6 Pics
---
Here's a few more better pictures. The Utes just look the business with the new 'Bulge' hard cover with Sports bar.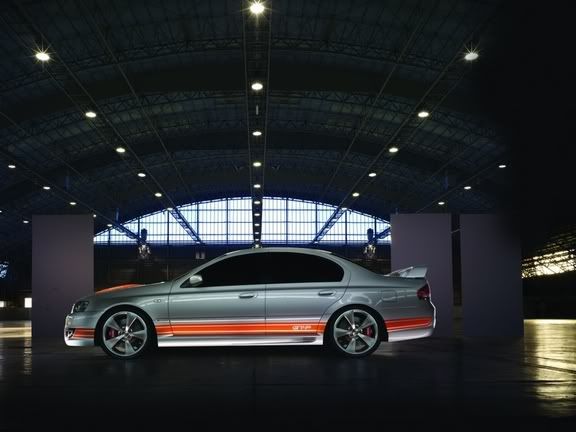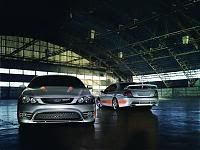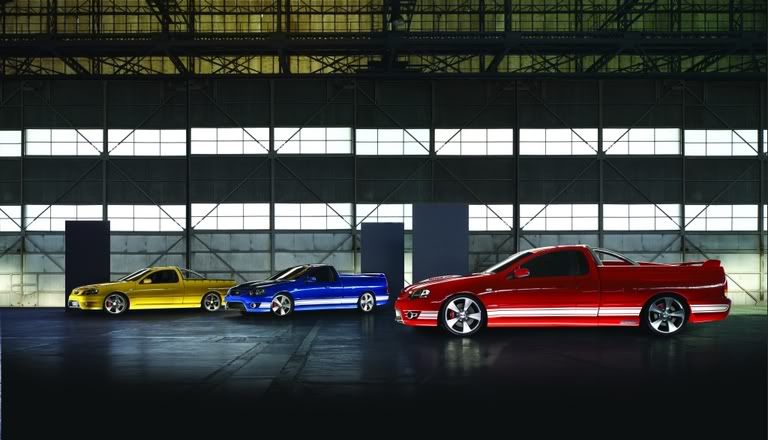 'Offical' power and torque figures are the same, but I can tell you now there not.
For example for the GT & GT-P they have a new duel exit (one on each side)free flowing exhaust, 4 into one headers, new duel intake induction, revised cam timing and cam profiles, new o2 sensors and revised engine management configuration. You do the maths.
---
WASP GT - Mk2 6 speed + Herrod =
Re: BF FPV GT & F6 Pics
---
That has to be definetely sex on wheels! I wasnt expecting a dramatic change with the BF but just with the small contributions theyve changed for the exterior like the design of the spotlights, the ''mouth'' or the front bar treatment, the stripes, badging and so on gives it more of a beefed up ,menacing kind of look. Well so far to me its got the goods!

On the other hand i hear the BF has put on more weight??? Apparently with just 2 passengers in the car it hits the 2 tonne mark but not sure for which vehicle(s) Anybody care to share more light on this......
---
96 EF Falcon GLI 4.0L, 4spd Automatic, Pacemakers Extractors, 2½ Redback Exhaust, K & N Filter, K-MAC Springs, GT Gas Shocks And System
Dubbed The KNG!
CAUSING PANIC IN MY AUTOMATIC
Re: BF FPV GT & F6 Pics
---
Anyone got a big pic of the second shot ( GT-P head on and from behind )?

Or where I can get it?

I've fallen in love but will keep in check till I see them in the flesh!
---
I said to the ICWS ( In Car Whingeing System )
"What's the problem, it's a victimless crime...except for him, he lost!"
Currently Active Users Viewing This Thread: 1

(0 members and 1 guests)
Posting Rules

You may not post new threads

You may not post replies

You may not post attachments

You may not edit your posts

---

HTML code is Off

---