2V head rebuild *(PICS)
---
What do you guys think of this?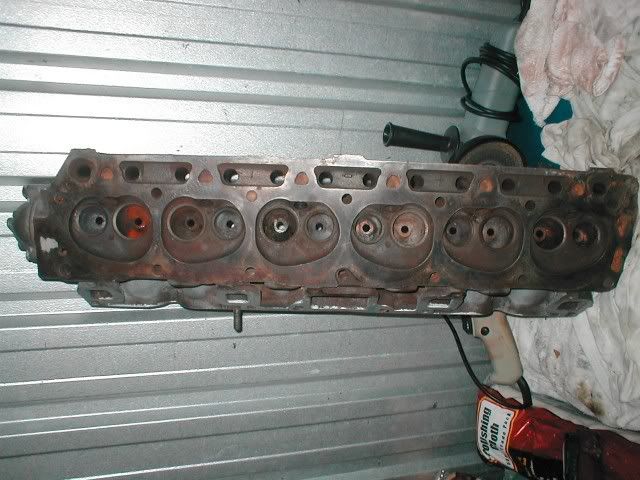 Its a 2V head for my 250 thats going in my XY. I know its hard to tell its condition just by looking at it, but basically what do you think needs to be done to recondition the head.
What are your suggestions to increase power without spending too much money? The carby I chose to run with is the original 2 barrell stromberg and i also have the original inlet manifold.
What type rockers and valves suit ths head.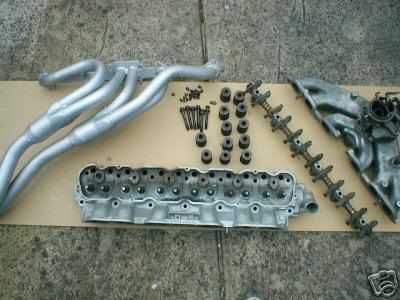 Try and guess how much i paid for the head, inlet manifold, carby and extractors.
Cheers
Tom
Re: 2V head rebuild *(PICS)
---
ironically my name is Tom and i also own a 250 2v in an XY....... My rockers are standard, mines had a port and polish though, $600 roughly including recondition.

by the sounds of it, your quite happy with what you paid, so i guess $200
---
Wanted: 250 2V maifold. PM me
Re: 2V head rebuild *(PICS)
---
Hey Tom,
Thats pretty weird you live in Canberra, i used to live there too. Both our names are Tom both have XY 250 2v's and i think we are about the same age as well??
Freaky!!

I paid $345 for all of it, from Ebay!
I thought it was cheap though?
how was your head reconditioned besides rockers?
Do you think i got ripped off?

Tom
Re: 2V head rebuild *(PICS)
---
Nah, thats a pretty good price, most go for alot more. I had rockers reconditioned aswell, but they are just standard.


I'm orginally from sydney though.
---
Wanted: 250 2V maifold. PM me
Re: 2V head rebuild *(PICS)
---
I should be getting the head on Tuesday, and then i will get some more pics and see what needs reconditioning.

Cheers
Tom
Re: 2V head rebuild *(PICS)
---
Heres a few pics of my new parts i got today!
EXTRACTORS
2V HEAD
INTAKE MANIFOLD AND 2 BARRELL STROMBERG
ROCKERS
EXHAUST TIPS
ALL TOGETHER
The Whole lot is in Great Condition, and we will only need to put a kit through the carby, cut the valve seats, face and tip the valves and face the exhaust manifold.
We are going to try to port and polish it as well using my dads die grinder!
Anyone have any tips with port and polishing, and whats the best size stones to polish with?
Any help or past experiences with reconditioning heads would be great!
Tom
Re: 2V head rebuild *(PICS)
---
Spoke to a few people and they reckon not to polish the inlet ports, leave it a bit rough to help mix the fuel and air
---
Wanted: 250 2V maifold. PM me
Re: 2V head rebuild *(PICS)
---
hey
id stick with the stock sized valves but mabey new ones if needed at least a grind.
just have the ports cleaned up ie throtted out guides trimed up, casting dregs removes match port the inlet manifold and extractors to the head.
a light skim just to make sure its all flat little as possible.
the ww stromberg ant a bad carby but a later falcon 2bbl webber whould be a bit better over it but.
the biggest air cleaner you can fit to.
oha and whatever you do dont put k line guides in as ive had them flog out and fall in the engine and cause lots a damage.
drift
---
Fear leads to arrogance
Arrogance leads to over confidence
Over confidence leads to
your suffering
remember this young grasshopper
Currently Active Users Viewing This Thread: 1

(0 members and 1 guests)
Posting Rules

You may not post new threads

You may not post replies

You may not post attachments

You may not edit your posts

---

HTML code is Off

---