Rubbish in the jets..? car idling like crap
---
Hey everyone, im working on my car right now and need some advice!!
'86 XF, carby unleaded.
yesterday my car must have sucked up shit from the fuel tank and its blocked somewhere in the carby or something. This has happened once before (because my car doesnt have a feul filter) and my mechanic charged me $80 to "remove and refit carby and clean it out".. and i'll be buggered if im gonna pay another $80 for him to do something that i can maybe do myself.
basically what it does is it idles rough as hell, and you can hear that theres something getting blocked at times. If you rev it up its ok, but as soon as it goes back to idle speed its shakin and everything.
Ive taken off the air cleaner, and ive got the carby fully exposed.
now ive never taken off/appart a carby before...
is there something from the outside that i can take out and clean to find this rubbish ??? or do i have to take the carby off... coz ive never done this before. (ive got a gregory's to help me with this.. but if its not needed then i dont want to have to do this)
Has anyone got any tips on where this dirt might be?
thanks.
---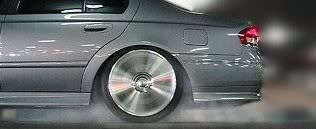 Xtreme 275.6 rwkw, 12.93 sec quater, Phoon CAI, Siemens Injectors, StealthFX BOV with
XBOX
entertainment.
Rail Rider
Join Date: Jun 2001
Location: Cowra, NSW
Posts: 1,248
You can screw out the ideling jet and the main jet without taking the carby off, but you will need a jet spanner to screw them out.

My dads XF had the same problen replaced the 2 jets but after 3 months it started again. Sudggest cleaning the carby inside and out possibly a new ideling jet and put an inline filter in.
Thanks for the advice, but i had already taken the top 1/3 off the carby already.

also i used some carby cleaner spray and boy did that clean it up.

I took out and cleaned all the jets that are coloured yellow in the attatched picture.
I emptied the fuel in the float chamber and cleaned up inside there.. etc

I put it all back together and its still doing it...

i dunno what else it could be.
---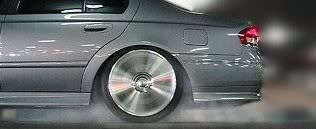 Xtreme 275.6 rwkw, 12.93 sec quater, Phoon CAI, Siemens Injectors, StealthFX BOV with
XBOX
entertainment.
Yeah not sure if this helps, and i ain't too cluey about this stuff but i'm going by common sense so don't quote me on it.
but if you've cleaned the carby and it's still doing it perhaps it might be in the fuel line. Read the spec and see what the fuel pressure is meant to be, and measure your cars one see if there is any difference.
---
Motor May 2001 Quote: "Believe it or not, there are actually a bunch of weirdos out there who reckon a six cylinder is the dux gutz. Bugger it: I'm one of them" :s5

AUII Late Ed XR6 HP T5 Venom- Full Tickford Body Kit, 17in Wheels, Herrod Bi-plane Spoiler, Momo Steer/Gear, T-Series Interior Options, Premium Stereo and a very light-tuned 4.0L I6

(FPV-Tickford Club of NSW Member and Co-Founding Member of 3FB Inc, Ford Forums Food Bandits)
there's an electric solonoid on the side remove that and clean out in there. Sometime they get dirt in them which stops them from idleing properly. If the solonoid is faulty it will do it too. If it's the type with the pin you can romove the pin and then readjust your mixture and idle....
OK this is really wierd
but tonight while driving home, its seemed to have fixed itself !

my guess is that whatever was blocking it, has been passed through the system.

FIRST thing tomorrow, im buying an inline fuel filter to put on the fuel line.. i dont want this to happen a 3rd time.


thanks for the suggestions.


oh and Jase_ELXR8, im still gonna remove this solenoid and give it a clean up tomorrow, even though its ok now. I may as well, since the air cleaner is off it at the moment.
---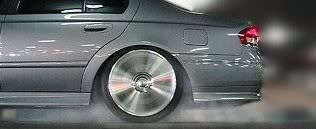 Xtreme 275.6 rwkw, 12.93 sec quater, Phoon CAI, Siemens Injectors, StealthFX BOV with
XBOX
entertainment.
Currently Active Users Viewing This Thread: 1

(0 members and 1 guests)
Posting Rules

You may not post new threads

You may not post replies

You may not post attachments

You may not edit your posts

---

HTML code is Off

---