Registered User
Join Date: Aug 2009
Posts: 1
Directionals not working / can't locate flasher relay
---
The fuse for the directionals in my 99 Explorer keeps on blowing. I was told to check the flasher relay. Supposively this is located under the steering column, however, I can't find it anywhere.
Does anyone know where it is? I want to determine if this needs to be replaced before trying the multifuncional switch (which costs more money).
Any insight is greatly appreciated - I'm a rookie when it comes to this stuff!
Re: Directionals not working / can't locate flasher relay
---
What else is connected to that fuse? Check the owners manual and see what else is connected to it. I think the flasher is in a body control module. I don't have access to a diagram for it so I'm not sure. The flasher normally won't blow a fuse. Neither will the switch. Something is shorting to ground.
Re: Directionals not working / can't locate flasher relay
---
It should be mounted to the Instrument Panel frame, near the DLC or the steering column, a seperate square relay with wires going to it, it may be black in color, or a high visibility color like yellow.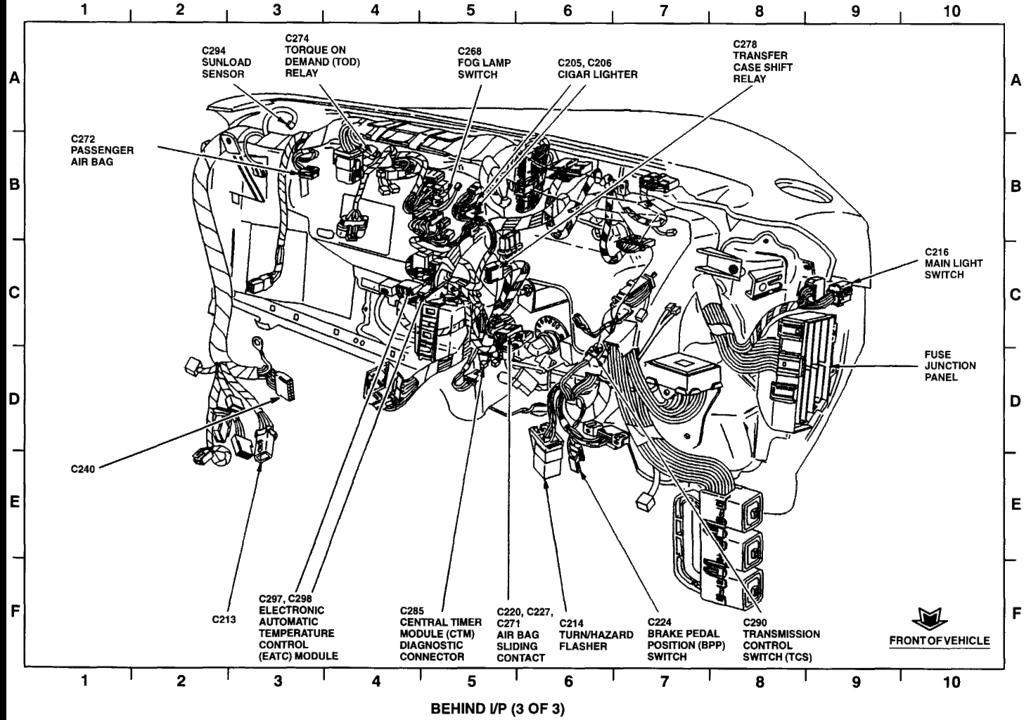 To the original poster, do you have a trailer connector?? If so check it for corrosion. If You find any this is most likely the cause of the fuse blowing.
---
Master ASE Certified L1 Chrysler Technician- still a Ford fan at heart.
1964 Thunderbird Hardtop- Chantily Beige- 390 FE 4V V8-Uncle's Car
1966 Thunderbird Convertible- Red- 390 FE 4V V8- Uncle's other car- waiting for paint and body work!!!
Currently Active Users Viewing This Thread: 1

(0 members and 1 guests)
Posting Rules

You may not post new threads

You may not post replies

You may not post attachments

You may not edit your posts

---

HTML code is Off

---