Registered User
Join Date: Apr 2009
Posts: 4
Ford explorer stalls
---
i have a 98 ford explorer with 155k miles. The truck has ran great for me but in the past few months it has been stalling when i approach a stop light or sign ect. It will shudder and shake then stall. I can put it back in park and start it but when i switch it back into drive it will shut off as if i turned the key off (it wont shudder again) i have to sit and wait about a minute then it will go back in drive and will go. It is very random and happens about 3 times a month and only if i drive over 10 miles at a time. I get no codes and mechanics cant figure it out. I have had the idle air controll valve replaced a major tune up new fuel filter and nothing has worked any suggestions?
Re: Ford explorer stalls
---
Possible MAF sensor problem. Can't really diagnose it without a code as you mentioned you already replaced the IAC. I could suggest some other things but to do them in hopes of it fixing the problem won't be worth the money as they're not cheap possible fixes. I know you spent a good deal already to solve the problem. Were new spark plug wires included with the tune up along with a distributor(?); I can't recall when the Explorers went to electronic ignition....
---
'11 Ram Quad Cab 4x4 SXT 5.7L HEMI (stock); 48,500m
'06 Pontiac G6 GT 3.5L 220hp; 64,000m
'12 Chrysler 200 Limited 3.6L 283hp; 28,000m
'99 Taurus 3.0L 2V Vulcan 145hp; 154,300m - Traded
Amsoil in all vehicles!
Registered User
Join Date: Apr 2009
Posts: 8
Re: Ford explorer stalls
---
I know the 96 that I am working on has Electronic Ignition. Just wires and plugs as far as I know.
This sounds kind of similar to my issues. Maybe possibly a weak Fuel Pump from trying to pump fuel through a completely clogged filter?
Just a thought...
Have you pulled any codes from the ECU for indicators of the issue?
Here is a link to my thread that I started and my issues. Any suggestions would be great...
96 Explorer V-6 4.0 starts then dies after 2-3 seconds
---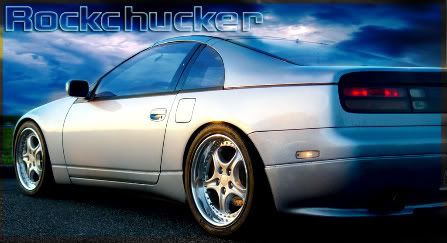 Registered User
Join Date: Apr 2009
Posts: 4
Re: Ford explorer stalls
---
I had the plugs replaced in the tune up. Im going to check for vacuum leaks
Registered User
Join Date: Apr 2009
Posts: 1
Re: Ford explorer stalls
---
I have the exact same problem on my 2002 explorer sport. My CEL is not showing. I have replaced my egr sensor and solenoid, my pcv valve, and cleaned my iac valve. It almost feels like if it were a standard that the clutch wasnt depressed when stopping. Did you ever find out what was wrong?
Currently Active Users Viewing This Thread: 1

(0 members and 1 guests)
Posting Rules

You may not post new threads

You may not post replies

You may not post attachments

You may not edit your posts

---

HTML code is Off

---