Registered User
Join Date: Mar 2011
Posts: 1
2005 Mariner front end rattle
---
I have a 05 Mariner, that has a front end rattle when you go over small bumps, not as loud over large bumps (lower speeds). Noise also is louder after car has sat a long time(2hrs or over night). After driving about 4-5 miles noise is all but gone even at lower speeds.
Re: 2005 Mariner front end rattle
---
I have a 2002 Escape with 115,000 miles.
I'd look at the stabilisher links first. They're relatively inexpensive, and I had to replace both of mine. Light rattle. They can be tough to get off.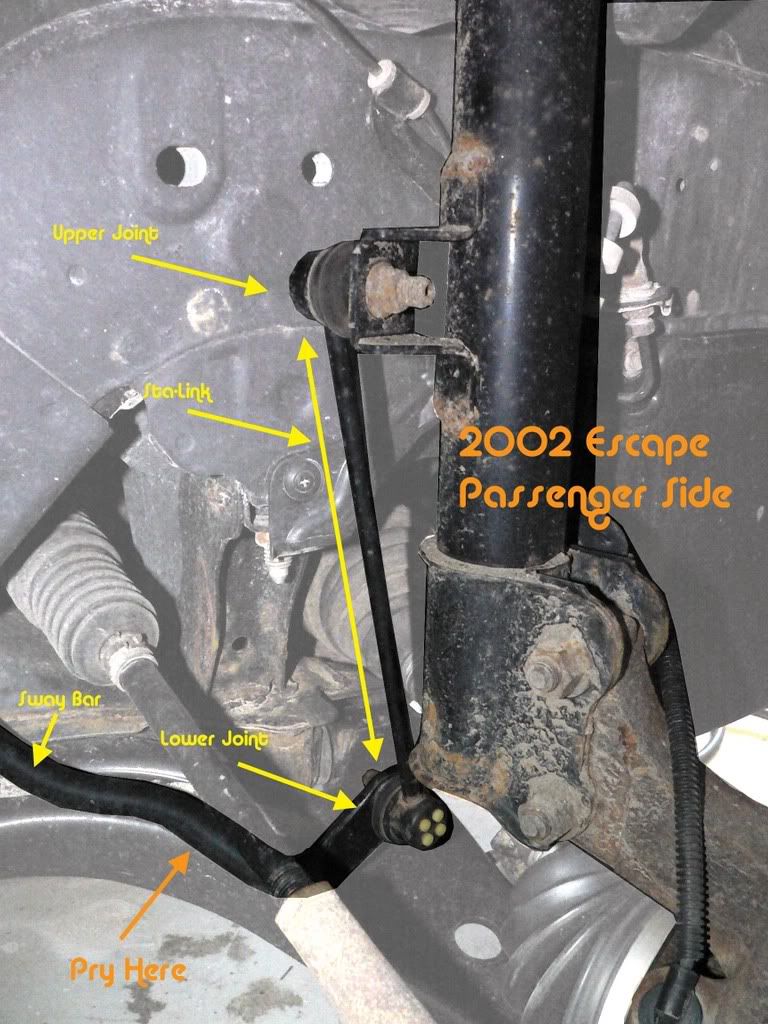 ---
ZeeVert
2002 Escape gone, 2012 Escape 4x4 V6, 2010 Escape 4x4 I4
Registered User
Join Date: Mar 2007
Posts: 4
Re: 2005 Mariner front end rattle
---
I fought with the same issue for almost a year. Never could find source. I followed ZeeVert's advice and replaced the stabilizer links. Problem solved. He is correct about them being tough to get off. It took me 3 hours to get them off, about 10 minutes to put the new ones back on. I finaly used my recipocating saw and cut off the bolts. If I had done that first, I could have completed the entire job in about an hour. If you remove the front wheel they are very easy to access. Only about $14 each for Moog at Auto Zone. Other parts stores wanted about $20 each.
Currently Active Users Viewing This Thread: 1

(0 members and 1 guests)
Posting Rules

You may not post new threads

You may not post replies

You may not post attachments

You may not edit your posts

---

HTML code is Off

---