Registered User
Join Date: Apr 2009
Posts: 2
2000 Expedition Oil Pressure Prob
---
My wifes Expedition has been showing some very erratic readings from the oil gauge. The engine runs fine for extended periods so there is no real drop in oil pressure, but the gauge goes from pegged to zero and everywhere in between.
From the research I've done it sounds like she has a bad oil sending unit? Does this sound right? If so where is the sending unit located in the Exp. and does anyone happen to have a link to a tutorial on changing it. Also I couldn't seem to find any stores online that sold the sending unit, so a little help would be appreciated.
If this doesn't sound like a problem with the sending unit, what other problem should I be looking for?
Thanks in advance for advice!
Re: 2000 Expedition Oil Pressure Prob
---
Not sure on the engine size so I'll list them all. Hope this helps
Oil pressure sensor location-4.6L engine, 5.4L and 6.8L similar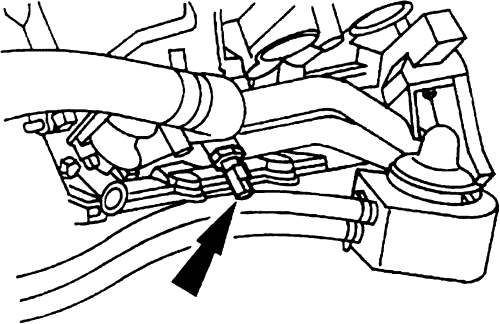 Oil pressure sensor location-5.8L engines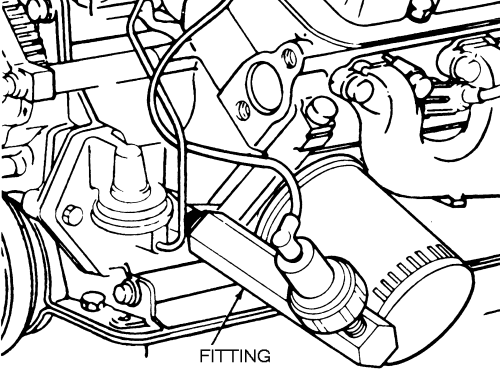 Oil pressure sensor location-7.3L diesel and 7.5L gasoline engines (adapter is for 7.3L only)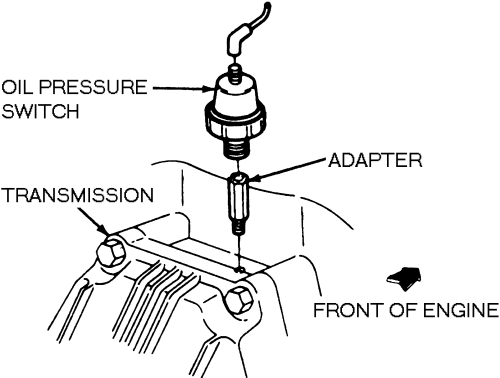 TESTING
1.Test and verify the engine oil pressure. See for more information. If no or insufficient pressure exists, oil pressure problem exists and gauge and sensor are operational, repair oil pressure problem.
2.Check the appropriate fuse before attempting any other diagnostics.
3.Unplug the sensor electrical harness.
4.Using an ohmmeter, check continuity between the sensor terminals.
5.With the engine stopped, continuity should not exist.
The switch inside the oil pressure sensor opens at 6 psi or less of pressure.
6.With the engine running, continuity should exist.
7.If continuity does not exist as stated, the sensor is faulty.
REMOVAL & INSTALLATION
1.Disconnect the sensor electrical harness.
2.Unfasten and remove the sensor from the engine.
To install:
3.Coat the new sensor with Teflon® tape or electrically conductive sealer.
4.Install the sensor and tighten to 11-15 ft. lbs. (15-20 Nm).
5.Attach the sensor's electrical connector.
6.Start the engine, allow it to reach operating temperature and check for leaks.
7.Check for proper sensor operation
Currently Active Users Viewing This Thread: 1

(0 members and 1 guests)
Posting Rules

You may not post new threads

You may not post replies

You may not post attachments

You may not edit your posts

---

HTML code is Off

---