Not sure on the engine size so I'll list them all. Hope this helps
Oil pressure sensor location-4.6L engine, 5.4L and 6.8L similar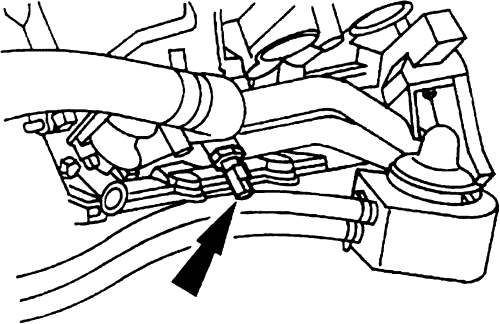 Oil pressure sensor location-5.8L engines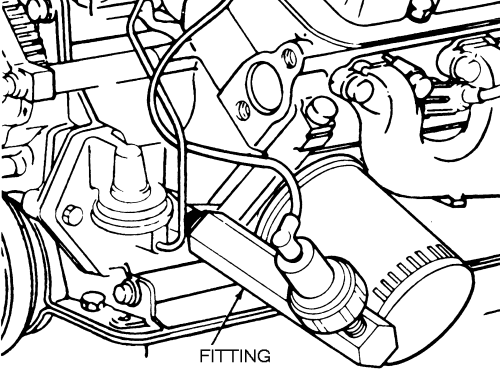 Oil pressure sensor location-7.3L diesel and 7.5L gasoline engines (adapter is for 7.3L only)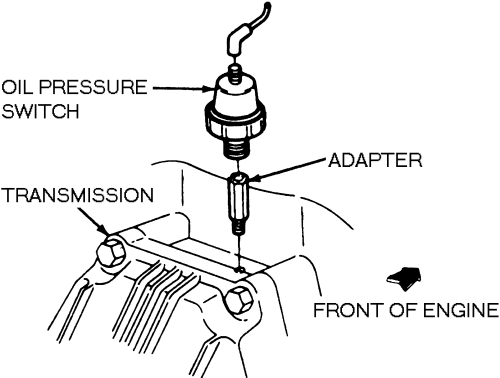 TESTING
1.Test and verify the engine oil pressure. See for more information. If no or insufficient pressure exists, oil pressure problem exists and gauge and sensor are operational, repair oil pressure problem.
2.Check the appropriate fuse before attempting any other diagnostics.
3.Unplug the sensor electrical harness.
4.Using an ohmmeter, check continuity between the sensor terminals.
5.With the engine stopped, continuity should not exist.
The switch inside the oil pressure sensor opens at 6 psi or less of pressure.
6.With the engine running, continuity should exist.
7.If continuity does not exist as stated, the sensor is faulty.
REMOVAL & INSTALLATION
1.Disconnect the sensor electrical harness.
2.Unfasten and remove the sensor from the engine.
To install:
3.Coat the new sensor with Teflon® tape or electrically conductive sealer.
4.Install the sensor and tighten to 11-15 ft. lbs. (15-20 Nm).
5.Attach the sensor's electrical connector.
6.Start the engine, allow it to reach operating temperature and check for leaks.
7.Check for proper sensor operation