Registered User
Join Date: Oct 2004
Age: 29
Posts: 42
shocks
---
whats the difference between gas and mono shocks
Re: shocks
---
Are you talking about mono tube?
if so nothing

Gas shocks: Have single tube. Contain either of the following:
1. A piston and rod assebley that house both high/low speed compression and rebound dampening circuits. They then have a floating piston below the main piston that allows volume 'groth' as the piston rod enters the tube in compression. behind this piston is pressurised gas (some cases small coil springs are used though rare) to push the piston against the oil
2. Same as above but with a stationary foot valve wich contains the low speed compression circuit.

The other type of shock it the twin tube.

Same a single tube but with the following:
At the bottom of the inner tube (were the main piston is) is a foot vavle that contains low speed compression and rebound circiuts. this vavle opens into the outer tube wich is basically a resivoir for the oil to go as the piston rod enters the inner tube during compression.

The above is just a brief overview and are not the only designs. Typical designs will also vary one the above althought they are the most common.

Open bath or Twin tube shocks give a smoother action.
Single tube or gas shocks have a harsher ride but do not suffer from shock fade (airiation of oil).
Sorry to bore.
---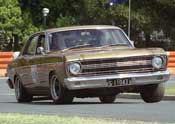 Currently Active Users Viewing This Thread: 1

(0 members and 1 guests)
Posting Rules

You may not post new threads

You may not post replies

You may not post attachments

You may not edit your posts

---

HTML code is Off

---