Registered User
Join Date: Jan 2010
Posts: 2
Engine Build Suggestions '86 F-150 Sled Hauler
---
I picked up this beauty last winter. She's currently running a 5.0 L on propane. That needs to go. I'm a little torn on what sort of engine to build to put in her. I'd like to net about 250 hp and reliability is key.
I'm after any and all suggestions as to what engine I should build for her.
Thanks guys.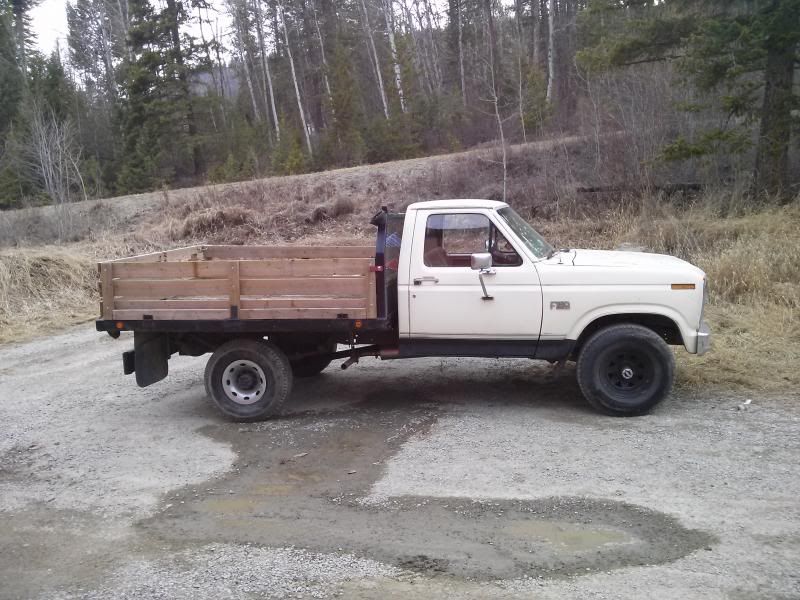 Registered User
Join Date: Aug 2011
Posts: 165
Re: Engine Build Suggestions '86 F-150 Sled Hauler
---
Looks like you have 4x4.
What trans is it?
Pick a motor that will bolt up to it.
I don't think your after so much HP as Torque.
If emmissions is not an issue consider a carbed older 351 (5.7L) or a 460 big block.
Good luck.
Re: Engine Build Suggestions '86 F-150 Sled Hauler
---
5.0's and 5.8's (302's and 351's) have been around for years and parts are plentiful. Both can be built with low end torque, and are quite reliable. Granted, they're nothing uncommon and the sound of a 427/8/9 or 460 always turns an ear faster. Depends on where you want to go with it.
---
Ever notice that there's so many high performance parts available for GM products?

Did you ever think that maybe they NEED them?

Currently Active Users Viewing This Thread: 1

(0 members and 1 guests)
Posting Rules

You may not post new threads

You may not post replies

You may not post attachments

You may not edit your posts

---

HTML code is Off

---