How to destroy a Raptor
---
People tell me not to worry about it, since it is "only a customer's truck", but it frustrates me to see a perfectly good Ford Raptor destroyed by a K&N filter.
Last week the customer came in for an oil change on the Raptor he had bought. It had water in the oil. No loss of coolant. After flushing and cleaning it up, he went away happy with good oil.
Today, after a a few inches of rain in the morning, he came back with water in the oil again. No loss of coolant. My people called me downstairs to investigate. I found this K&N filter adapted to the truck, wet with the water that splashes all over the engine compartment when you go through water. I pulled it off to see all this dirt inside the air intake and the brown, water filled oil.
It bothers me that people get taken in by advertising of filters like this and destroy engines. A filter without a housing is asking for trouble.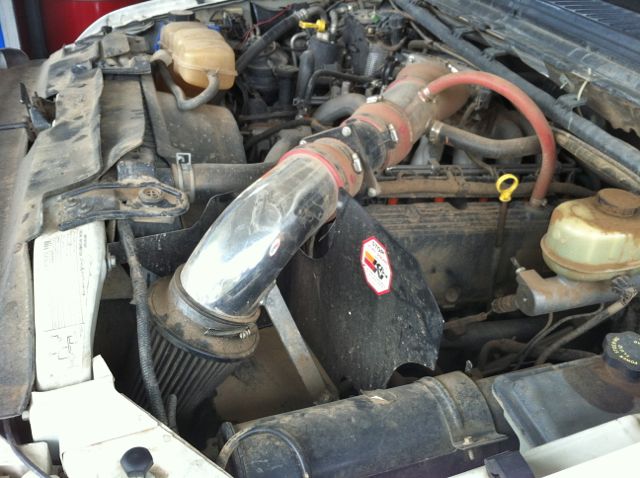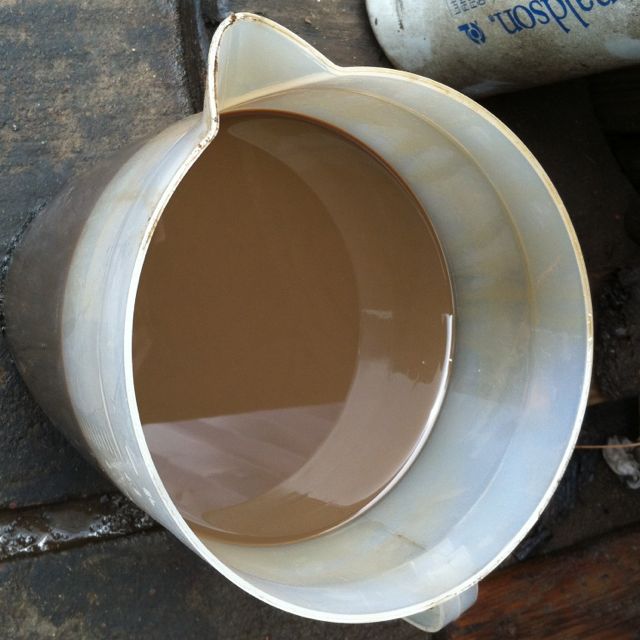 Re: How to destroy a Raptor
---
bing bloody go. Luv ya. The K-N is a piece of junk. I've sent back 3 of them. Found sand
in the air tubes. More like silt. Finer than flower. the best way i can describe it is
powdered grafite. The only way they produce a H.P. increase is at W.O.T. They kind of forget to tell you that. They probably could work if the users know " exactally " how to
use them. It's usually an advertizing sceme and the little " kids " or the unsuspecting
" I want more H.P. and spend jack " consumers get screwed. EXP. Buy an A.C. recharge kit. Your A.C. doesn't cool. You force the charge into the system. Meanwhile your T.X.
is plugged. Your high side goes BANG. You can buy all that stuff but if you have no idea
of how it works good luck. Do you think you will get your money back ??? If you have a sealed air box your better off cutting the bottom off just under the filter element. No restriction and it is still filtered. K - N RIP OFF. ( Krap - No good ).
Registered User
Join Date: Jul 2011
Posts: 722
Re: How to destroy a Raptor
---
K&N's have questionable value in a street vehicle, and the "cold air intake" systems do pick up water. But, I need to respectfully disagree with both assessments regarding the allegation that K&N's cause engine damage. It's the misuse of K&N's that causes the damage.

I have used K&N's in off-road vehicles for many years and miles in Baja's sand and talcum like silt and have never seen an intake that dirty from a properly installed K&N. Personally, this includes motorcycles, trucks, and a Porsche powered Chenwith, but also includes many additional SCORE race vehicles, which use K&N almost exclusively. I also use K&N's in a street driven Crown Vic and two Mustangs, but they have stock cold air intake systems to baffle water intake.

A stock paper filter will not last long in an off-road race or chase vehicle before it clogs with a resulting loss in HP. That's where K&N's really work! Stock filters are, however, easy to install and the problem begins when people incorrectly think they can just pop a K&N filter in like a paper filter.

K&N's need to be properly oiled and greased before installation. Let the oil soak in and then check for dry spots. Oil again if any dry spots are present, but do not over oil. Then lightly coat the rubber mating surface with grease to seal the connection.

I agree that K&N's are not for everybody. Kids buy them because they look cool, but don't blame the product for it's misuse. Nor would I be quick to blame a quality engine part for it's failure because it was improperly installed by an inexperienced mechanic.
Re: How to destroy a Raptor
---
I totally agree with Bajarider, that particular install was doomed from the start. Installing a CAI without some sort of an air box is the equivalent of cutting out half of the air box for your existing filter! I have Spectre on my truck, it sits above the driver side head. My truck is a 73 highboy, so it's about 4 1/2 feet above the ground. Normal use, I'm pretty well protected, and before I take it out into the mud and what not, I'm gong to figure out how to make an air box that doesn't look like a crappy duct job.

Oh, Baja, not sure what type of grease you use, but many of the rubber seals out there break down when in constant contact with petroleum products, if you're experiencing this, try silicon. If you all ready are, never mind.
---
Ever notice that there's so many high performance parts available for GM products?

Did you ever think that maybe they NEED them?

Registered User
Join Date: Jul 2011
Posts: 722
Re: How to destroy a Raptor
---
Thanks Cat. You are absolutely right, and I should have mentioned that.
Re: How to destroy a Raptor
---
At least the guy DRIVES it in places it was meant for. Strange why the owner wouldn't have opted for an aftermarket snorkel or something similar with the vehicle being subject to those conditions.

K&N is overpriced for what it is. They further sucker you in to buy their re-oiling products. Most people wash the filter out, but fail to oil it properly in which case it's best to not even have a filter installed.

I find it odd why they would spend $50K on a Raptor, and put on a $20 intake. If this guy wanted to waste his money he should have bough a throttle body spacer. Nothing like making the air travel farther than it has to with no performance benefit. I should have thought to market those damn things.

Besides, that's one dirty engine.
---
'11 Ram Quad Cab 4x4 SXT 5.7L HEMI (stock); 48,500m
'06 Pontiac G6 GT 3.5L 220hp; 64,000m
'12 Chrysler 200 Limited 3.6L 283hp; 28,000m
'99 Taurus 3.0L 2V Vulcan 145hp; 154,300m - Traded
Amsoil in all vehicles!
Currently Active Users Viewing This Thread: 1

(0 members and 1 guests)
Posting Rules

You may not post new threads

You may not post replies

You may not post attachments

You may not edit your posts

---

HTML code is Off

---