BTM
Join Date: Dec 2004
Age: 49
Posts: 2
Ignition timing
---
Hi,I'm louis and am from holland-Europe.
I've got a guestion about timing.
I have a '79 ranchero with a 460 wich is rebuild with 10.5 to 1 pistons and a crane cam:556-563 lift,298-300 adv duration.It also has a MSD pro billet distr,with6AL.
I'm gonna set timing now for some serieus testing after the first 1000 miles.
Factory settings for the MSD dist,is 21 degrees of advance mechanical,and it's got the the heaviest springs so max advance is reached at 4000 rpm.
Someone told me that the BB like the avance sooner at 3000 rpm,so I've hanged to the blue ones so that is totally advanced at 3000 .
What is the experience of you guys?
Thanks
Registered User
Join Date: Jan 2002
Location: brisbane
Age: 51
Posts: 617
Re: Ignition timing
---
I have been using the 1 heavy silver + 1 light silver which brings all in at just over 3000.You want to bring the advance in as quick as you can without pinging.
I have had to change the bush to 25* to keep the initial down enough for good starting but to get good total adv.
BTM
Join Date: Dec 2004
Age: 49
Posts: 2
Re: Ignition timing
---
That's where I ended with myself after some testing!!
But now I have the idea that it starts pinging at total advance wich in my case is about cruisespeed .
I've set the the initial timing by ear and then it picks up the best in rev's,but total seems to be to much.
If I would change from the blue one(21 degr) to the 25 degr,then total is gonna way more??
With the stock two heavy silver springs pinging is no problem as total is reached beyond 4000 rpm,but then it picks up worse in lower rpm,wich isway better now with silver heavy/light combo.
What should be the best initial timing to start with?
I've included some pictures for those who love a BB
thanks louis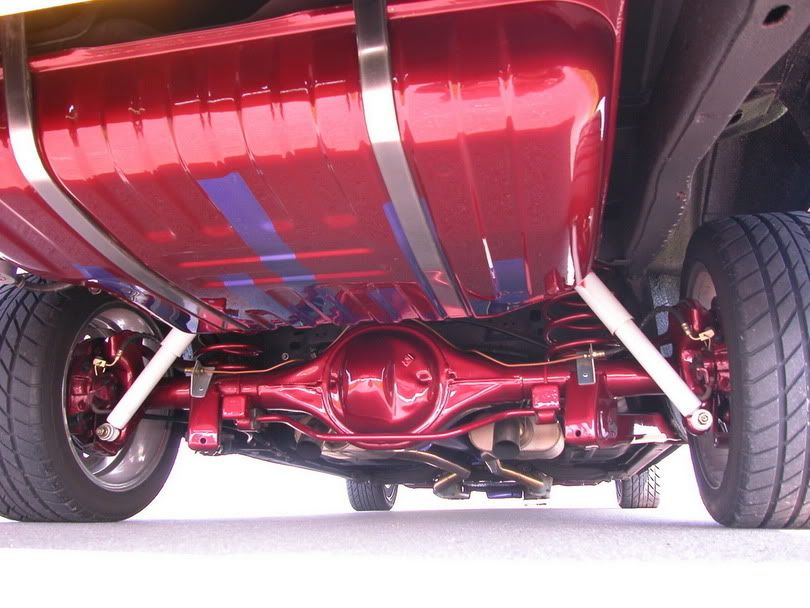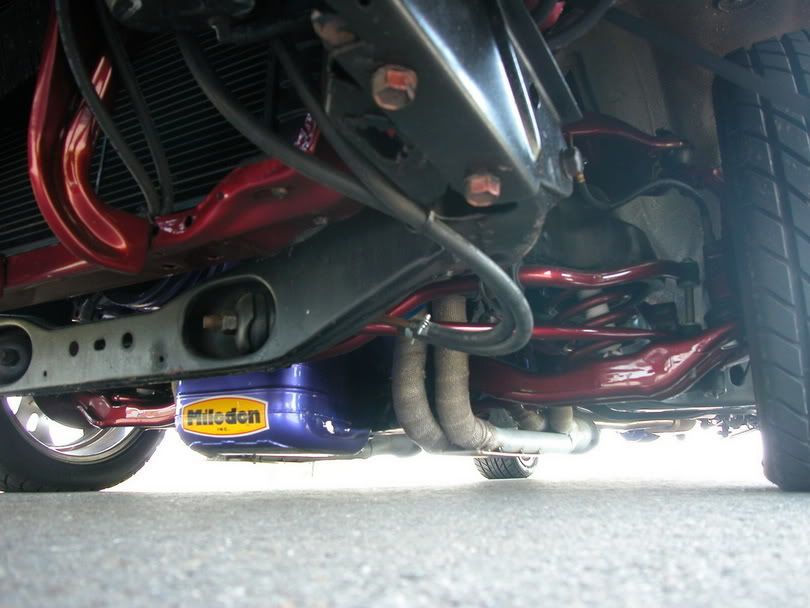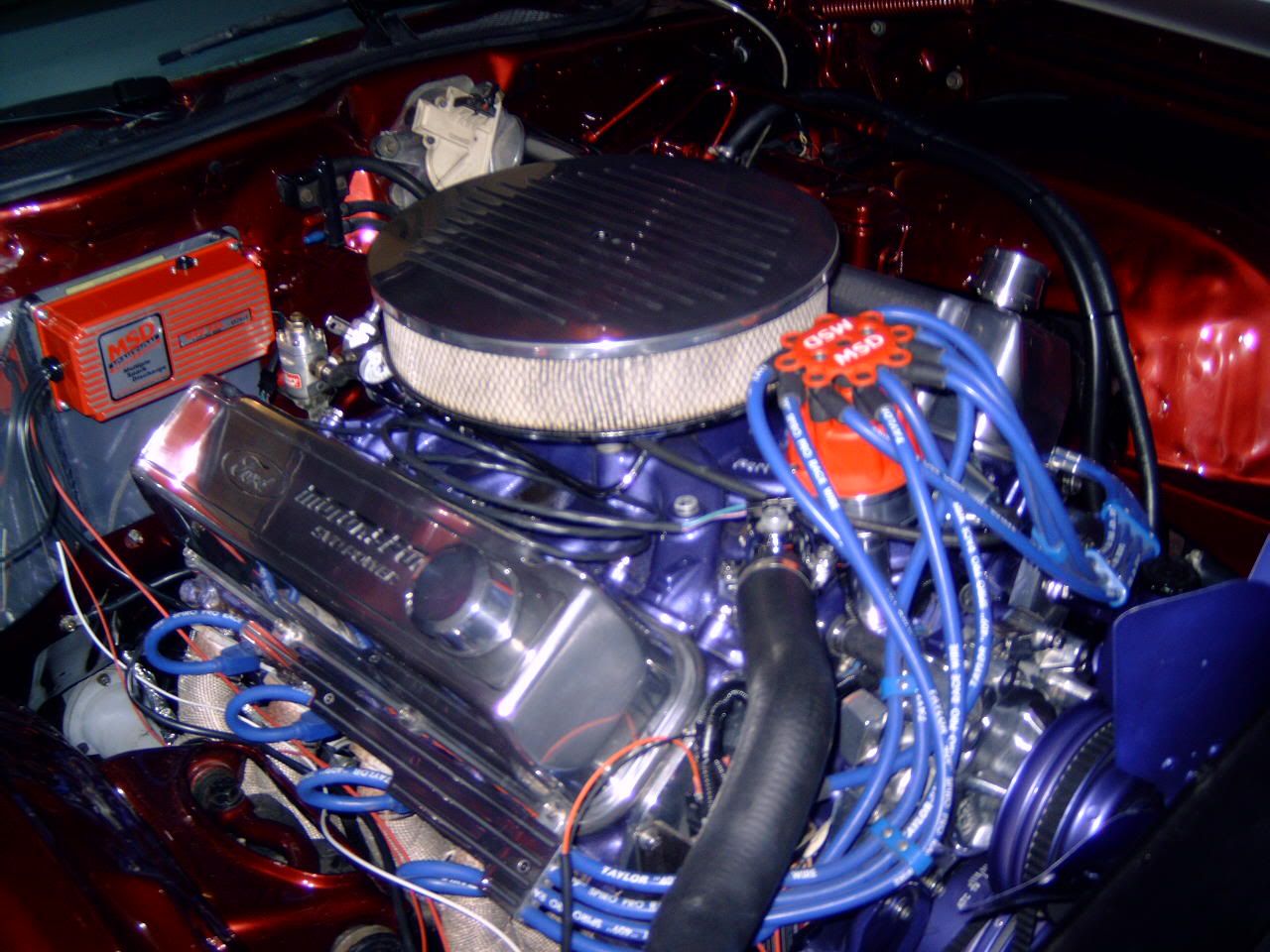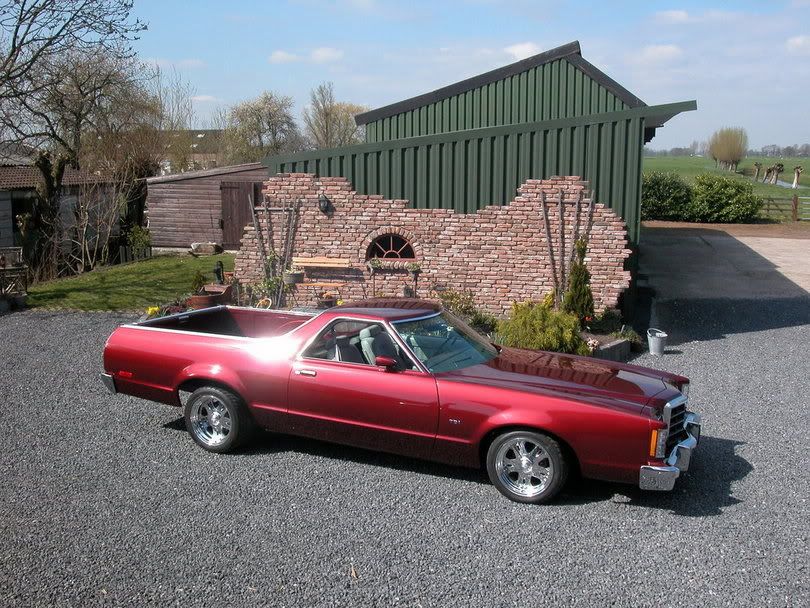 Re: Ignition timing
---
That's one nice ranchero!
---
'67 Mustang V8 4sp... what fun to drive!
Registered User
Join Date: Jan 2002
Location: brisbane
Age: 51
Posts: 617
Re: Ignition timing
---
You will need to put a timing light on and see what you have as initial timing and hence work out exactly what total you have.
Setting it by ear it sounds like you have way too much initial but if it works ok fine,but you will have to change the bush to reduce what's in the dizzy itself..

Either that or set it how it runs good and put some better fuel in it.
Registered User
Join Date: Dec 2004
Location: Belle River,ontario,canada
Age: 43
Posts: 2
Re: Ignition timing
---
Hi everyone,

Very nice ranchero!!!!

But im using the 18 degree bushing and intial timing is set at 16 degrees total is 34 degrees. Runs very well at that set up. It is all in by 2900 3000 rpm. My big block 460 loves it. tried higher and the cars goes slower.
This is in a 1986 mustang gt with a 460 big block. 3406 Lbs with driver and best time to date is 11.19 at 121.72 and a 1.61 60ft. on a 10 inch tire
(26x11.5x15) Et Street.
466BBGT
Registered User
Join Date: Apr 2004
Location: Manjimup, WA
Age: 44
Posts: 26
Re: Ignition timing
---
This may not help you any.

In the dragster we run a locked Duraspark dizzy with MSD 6AL. The timing is set to 36 degrees. It starts just fine and will rev out to the limiter without any problem. We run on methanol as well. We never used vacuum advance and only recently locked the dizzy. We used to use the std 18 degree bush and factory advance springs/weights. However the methanol didn't like the lack of advance at lower rpm.
---
Kel.
Epitome Racing
A/MD 1272
468 Big Block Dragster
10.45@132mph
Currently Active Users Viewing This Thread: 1

(0 members and 1 guests)
Posting Rules

You may not post new threads

You may not post replies

You may not post attachments

You may not edit your posts

---

HTML code is Off

---