Registered User
Join Date: Oct 2007
Posts: 18
Let me introduce you to my cats
---
First is my '70 Cougar coupe. It's got a 351 Cleveland and an FMX transmission. It's going to my oldest son when he finishes his hitch with the Navy.
The second car is a '73 Cougar XR7. I bought as a project to share with my 15 year old. He's earning his project money by working at my company next summer. The picture is how it looked when I bought it. I traded a Holley Street Avenger 670 and $200 for it. Under the hood is a 351 Cleveland 2v. The transmission is an FMX.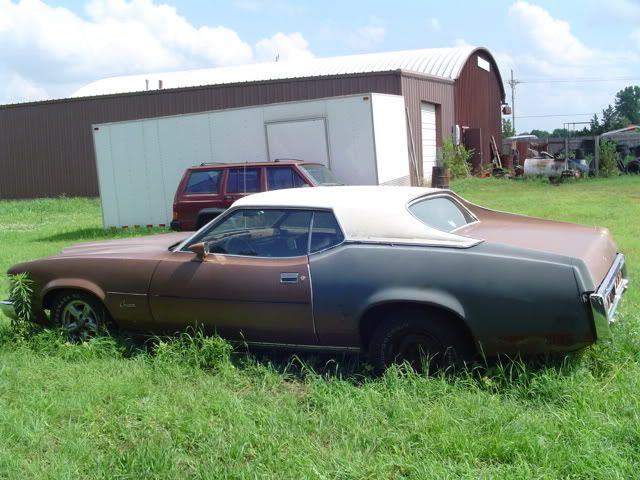 Re: Let me introduce you to my cats
---
Nice and soon to be nice! Welcome to the forums.
Re: Let me introduce you to my cats
---
Great looking cars Mike. That 70 is beautiful.

I have seen pictures of a Cougar Eliminator and I was very impressed.
---
Lance
71 429SCJ Mustang
Registered User
Join Date: May 2007
Posts: 33
More Cats!
---
1968 390 GT with C6 transmission. New rebuilt original numbers engine. Built December 28, 1967. Original color was Black Cherry. The current color is in the same pallet but not original. Interior is parchment.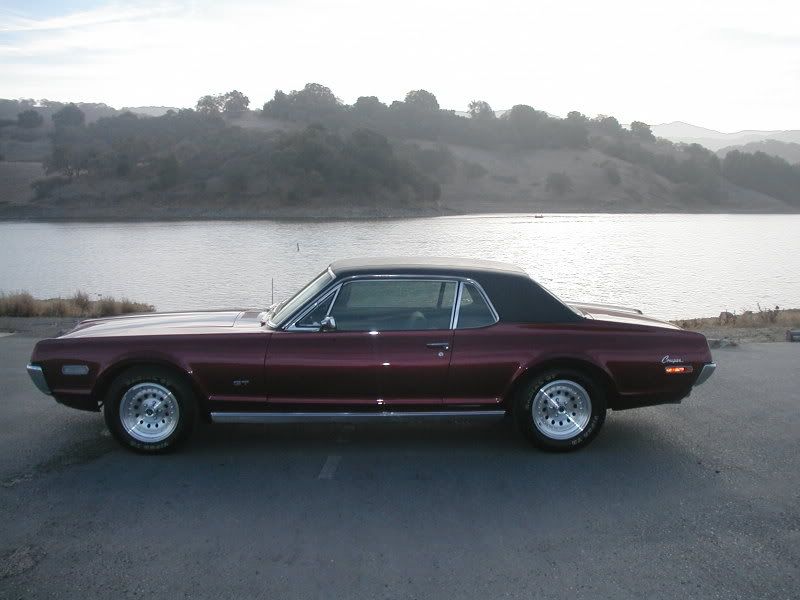 This is a 1968 390 GT project with a fairly rare heavy duty 3 speed transmission with the 11.5" clutch like a 4 speed. It is 1 of 84 built for export. It will likely end up being a 4 speed but I will be sure to save the 3 speed transmission and keep it with the car. This car came Nordic Blue with light blue interior. This car has the original engine which has been fully rebuilt but the way it is going I should have waited on the engine as the project is stalled for now.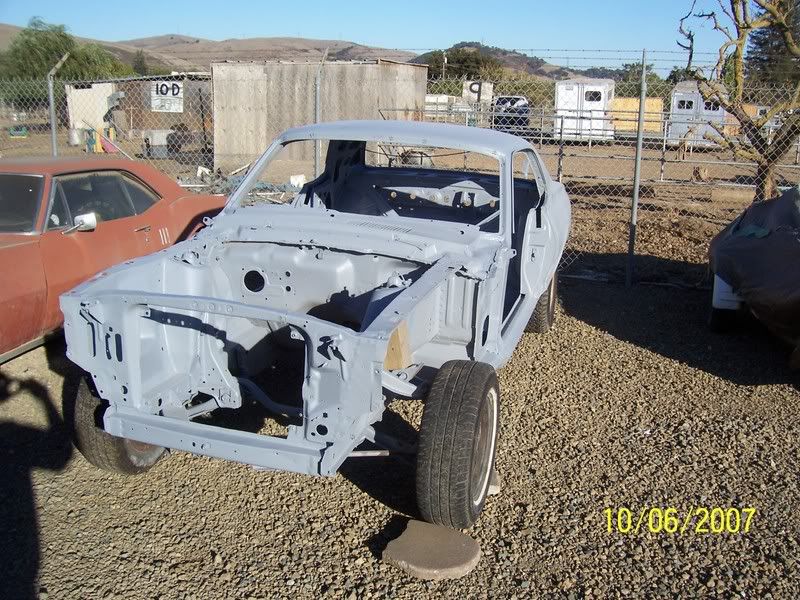 This is a 1967 390 GT standard body with C6 transmission. It has a fully rebuilt original engine but I need to find a trans with a PGA-P or PGA-P1 tag for this one. When I bought it, it had an FMX trans installed. This is a California car and has been in California its entire life.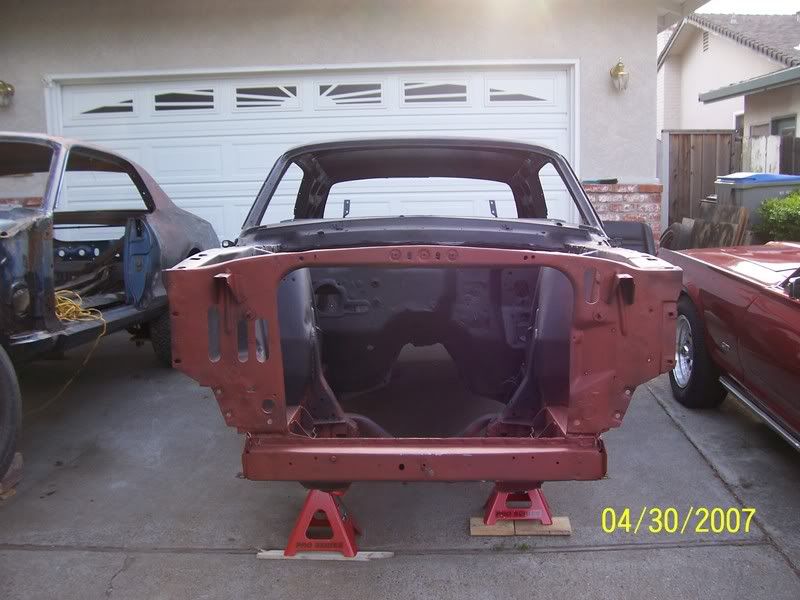 Re: Let me introduce you to my cats
---
Great pic's George.

They are all bigblocks too.
---
Lance
71 429SCJ Mustang
Re: Let me introduce you to my cats
---
sweet, ain't nothin like a little pussy,very nice
---
my need is speed
Registered User
Join Date: Mar 2008
Posts: 2
Re: Let me introduce you to my cats
---
very nice work, looks like your drive & yard are full of rebuild possibilities
had '67 XR7 w/ 289, came w/ 302 heads, glass pack exhaust
will never forget the feeling of sitting on all 4 paws
the wheelbase & chasis had identical feel as a 'vette
great handling & toggle switch dash was conversation piece
and could always count on a piece w/ my cat
Registered User
Join Date: Mar 2008
Posts: 2
Re: Let me introduce you to my cats
---
previous post came to u from Niagara Falls, Ontario, CANADA
new to site,
rocker'52
Currently Active Users Viewing This Thread: 1

(0 members and 1 guests)
Posting Rules

You may not post new threads

You may not post replies

You may not post attachments

You may not edit your posts

---

HTML code is Off

---