How-to: P/S pump, Zetec DOHC.
---
The tools needed to change the Power steering pump on a focus Zetec are:
. 10mm wrench and small socket.
. 18mm wrench.
. and a pair of pliers.
So first you will want to go under the car and use the 18MM wrench to loosen the high pressure line. After it is finger loose, you can work on taking the three out of four bolts out, I say three for now because when you got those three out, you can then totally remove the high pressure line to be able to get the fourth bolt out.
Once you have all of the four bolts out and the high pressure line off, set the pump down on the hoses running around there, and on the right side of the pump you should see a simple plug that needs to be UN-plugged. Once that is done you should be able to just remove the resivor hose and pull it out.
Note: a lot of fluid will be spilled.
Now when going to get a new one, you will have to remove the pressure sensor from the old one, and remove the pulley.
I found the pulleys auto places made to be cheap crap, so I had pops take it to work and make a puller. Note though: I'm not saying the pullers you get from auto shops won't work, I just didn't like how it worked and held the shaft.
Here is a pic of the puller pops made.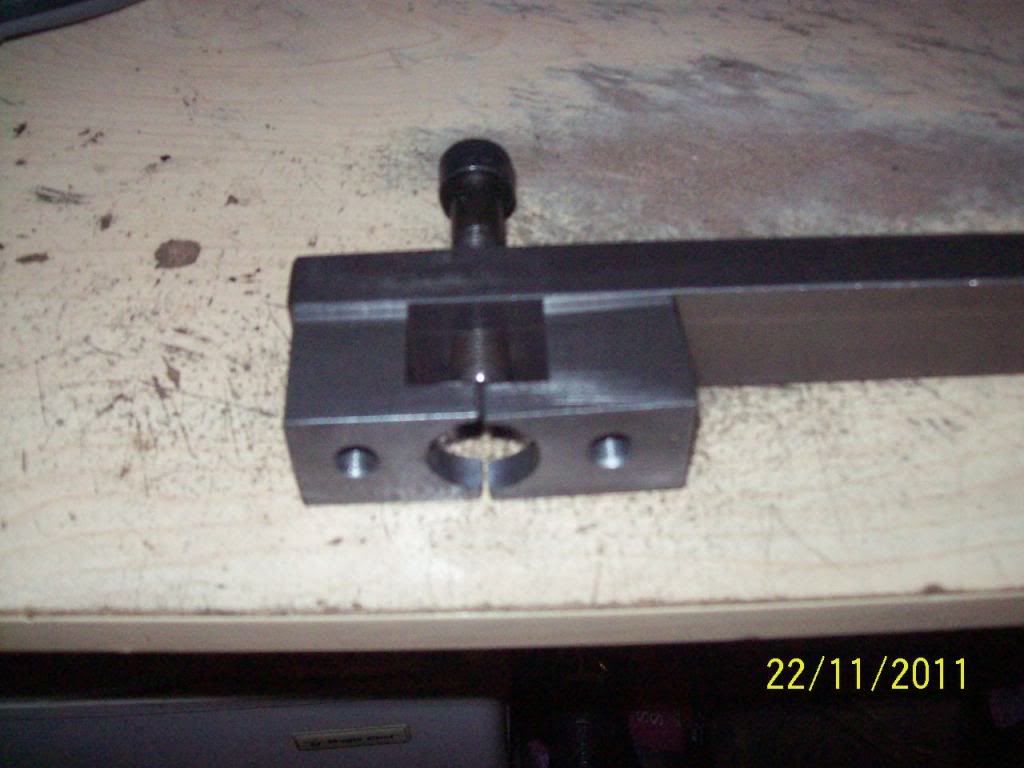 And here is a pic of the new P/S pump, with the pulley on and sensor. And it also comes with new O rings, and for some reason, a extra bolt and nut with washer.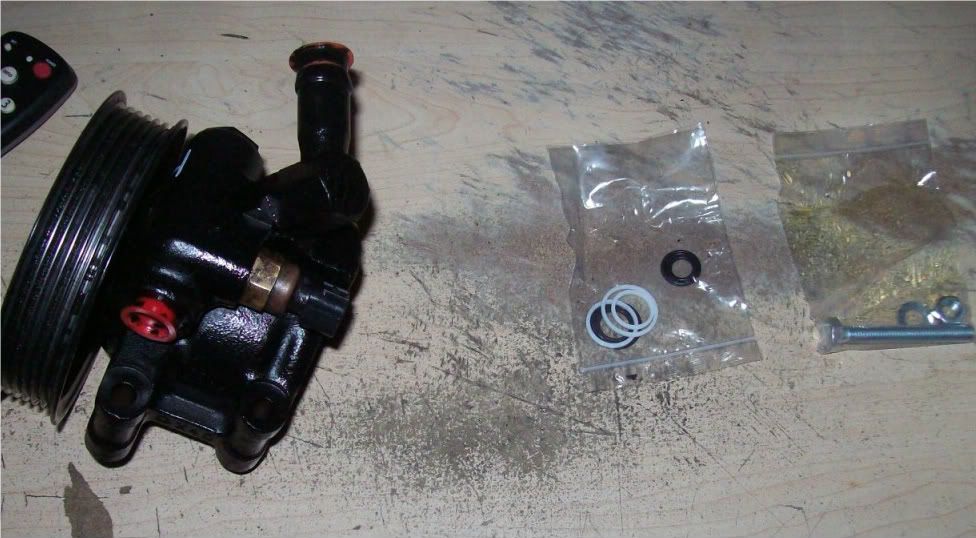 But after getting the P/S pump all hooked back up, wait to put the belt back on, because what you want to do now is hook all the lines back up and sensors, and fill the system. Then turn the pulley by hand and keep a eye on the resivor for bubbles, it will even help to have someone get in the car, and move the steering wheel back and fourth a bit, while you turn it by hand and make sure all the bubbles are out of the system.
WARNING: only use Mercron V automatic trans fluid for power steering fluid, and a flush is a good idea, 2 QT's are needed.
Regular hydrolic power steering fluid will ruin your power steering pump, and if let go long enough, it can eat at your steering rack.
Well hope this helps some members to change their P/S pump on their focus.
Djzx3
Currently Active Users Viewing This Thread: 1

(0 members and 1 guests)
Posting Rules

You may not post new threads

You may not post replies

You may not post attachments

You may not edit your posts

---

HTML code is Off

---