I too have an 87 Grand Marquis. I had that happen on the drivers side front window. The plastic motor bushings probably turned to goo like they did on mine. It's a pretty common problem. You'll need one of these kits.
Order your Window Regulator Gear Repair Kit - today at 1AAuto.com. Up To 50% Off Prices EveryDay! Get Fast & Free Shipping On Premium Quality Parts. Shop Now & Save!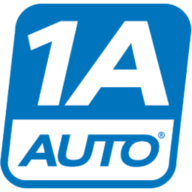 www.1aauto.com
You don't necessarily have to buy from them but just to give you an idea. You will also have to drill 3 holes to get the motors out. It's not hard though.
Sent from my iPhone using Tapatalk