The separator, barrier or divider panel is inside the heater core where the tubes (inlet and outlet) go in and divert the coolant through the core. It's in the little wall like bit in the part on the left in this image; i.e it divides the header tank on the heater core in two and also usually/often also goes through the at least the top of the matrix so the hot coolant flows through one half of the heater core then through the bottom tank and then through the other half and out again.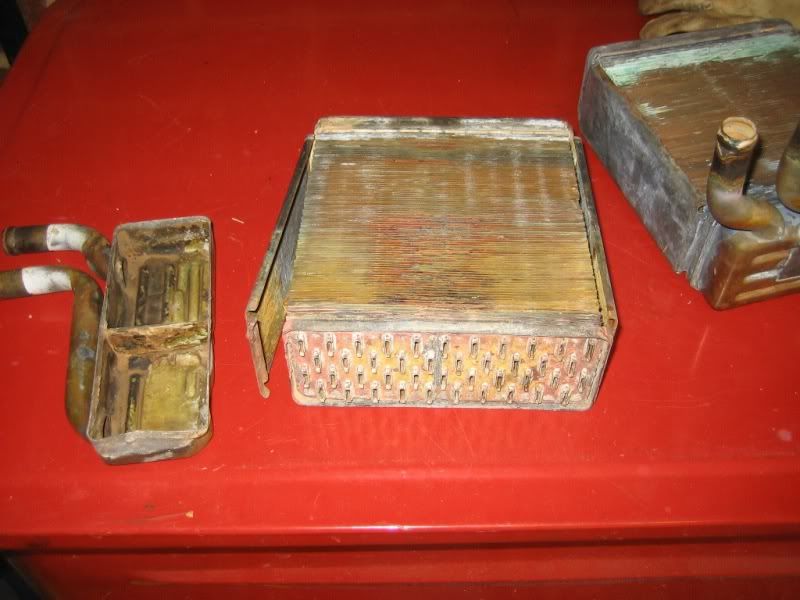 When it corrodes through the coolant simply flows in and out those tubes rather than going through the core. If you put a borescope (e.g.
SCA Inspection Camera 4.3"
) you may be able to see if it has failed. A radiator shop should also be able to test it and if need pull it apart and repair and recore it albeit even the inspection will cost more than a new replacement
Jayrad Heater Core Laser Kc Hatch To 31352 Kc Wagon Kc Ke 4Door Oe (HC0026) | eBay
Some cars (e.g. many Mitsubishi's ) avoid this issue by using heater cores that have the inlet and outlet at different ends like a of the core akin to a car radiator but such designs are uncommon as it's easier use a separator or barrier plate so both entry and exit pipes can be both short and close together on the firewall.