Discussion Starter
•
#1
•
Hi all. A few years ago, we inherited a 62 Thunderbird Sportster Convertible and I've been learning to do some work on it here and there.
Recently, I got the rear deck working and everything seems to be good but the flip lid motor wouldn't seem to complete the cycle. I was thinking something was wrong with it, so I took it off and started examining it.
It turns out I was wrong as to why it wouldn't work, it was an electrical issue.
After fixing that, though, my flip lid motor doesn't work at all now. I don't think I have the tension on the screws exactly right.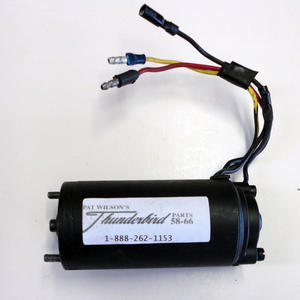 I guess I have to have it rebuilt, but I am thinking I should buy a spare. Does anyone have any suggestions for me? Where I might buy one? Or a reputable rebuilder?
Thanks in advance for any suggestions,
A restoration novice