Discussion Starter
·
#1
·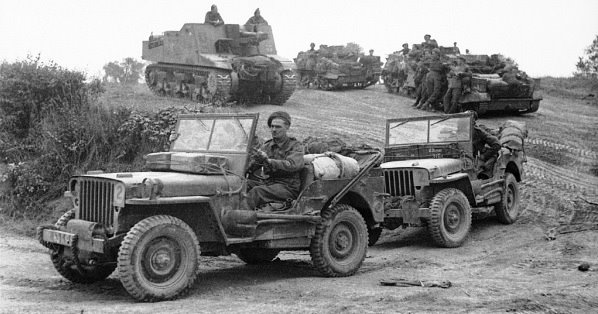 Here's the most useful three minutes you'll spend today, on this short but excellent history of the Jeep in World War II.
Today, Jeep remains one of the most powerful automotive brands on the planet, and that power is based in large part on the Jeep's origins as a fighting tool in World War II. General Dwight D. Eisenhower, supreme commander of the Allied forces in Europe, called the Jeep one of the three most valuable assets in the Allied campaign, along with the Douglas C-47 Dakota and the Higgins landing craft. In the latest chapter of the Jeep saga, Fiat Chrysler Automobiles officially merged with PSA of France on January 4, 2021 to form Stellantis, and the Jeep name is no doubt one of the new company's most valuable properties.
The story of the Jeep in World War II is an amazing one, and we've shared it here ourselves in various formats a few times. And while the story has been told a number of different ways, the one we're sharing here manages to do it, both artfully and accurately, in a little more than three minutes. It was produced by the video team at the Goodwood Revival, the car people who know how to get it right. (Technical note: The video is linked through Goodwood's Facebook channel, and we're not sure how it will play across all media platforms. It's worked before, knock wood.) So without further ado, here's one of the great stories in automotive history, told in just 3 minutes and 18 seconds.