Discussion Starter
•
#1
•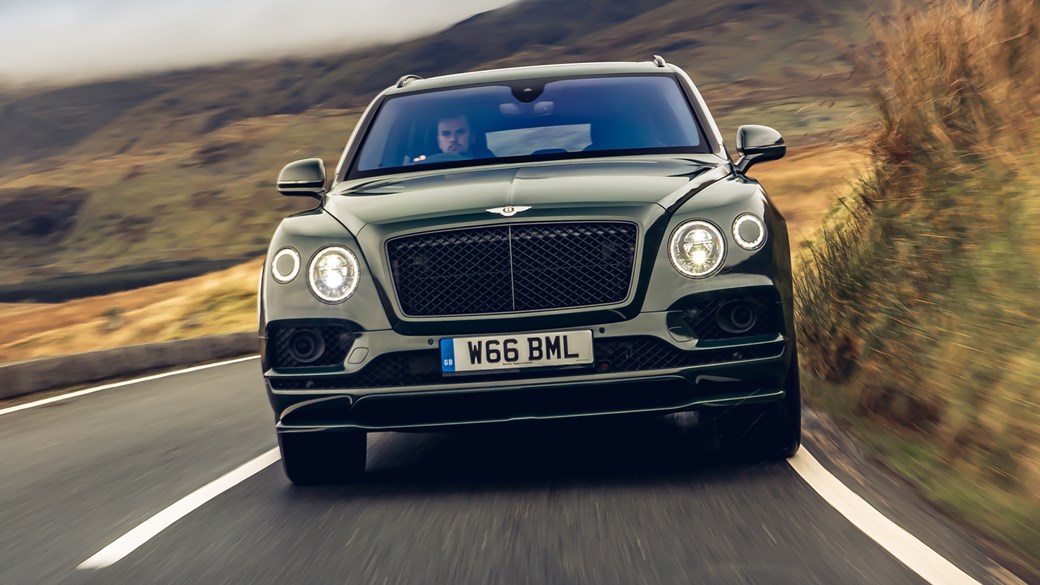 At a glance
Handling4 out of 5
Performance5 out of 5
Usability4 out of 5
Feelgood factor5 out of 5
CAR's Rating4 out of 5
SECTIONS:
CAR ReviewSpecsPhoto GalleryBuy or LeaseRivalsOther Models
Jake Groves
CAR's staff writer, office Geordie, gamer, lover of hot hatches
More info on Bentley Bentayga
► Bentayga Speed is fastest-ever SUV
► 626bhp, tweaked Sport mode and aero
► Replaces regular Bentayga W12 variant
One hundred and ninety miles per hour. In what has become a supreme bit of willy-waving between two of VW Group's high-brow brands,
Bentley has usurped Lamborghini as the maker of the world's fastest SUV
.
Given we're talking about SUVs here, claiming to be the fastest is a bit like the accolade for the world's loudest potato or the world's biggest toaster; it's a bit of a pointless record. Bentley has also been rather cheeky regarding the accolade, too; the Bentayga Speed is only half a mph faster than
a Urus
; 306 km/h (190.1mph) to the Lambo's 305km/h (189.5mph). Like your sibling saying, 'well I'm better than you at [insert parameter here]…
plus one
.'
So how has Bentley managed it?
The Speed effectively replaces the debut W12 model, meaning the Bentayga's range starts at
Hybrid
, then
the V8
(and it's 'Design Series' spin off), then Speed.
Power from the W12 engine has been nursed from 600bhp up to 626bhp, with the 664lb ft torque figure remaining the same as before. Along with the 190mph top speed, 0.2sec has been shaved off the sprint time, meaning the Speed launches to 62mph faster than a
Polestar 1
,
Aston Martin Vantage AMR
and a new
911 Carrera
.
'Sport' on the drive mode dial has been fettled with for a more reactive dynamic ride system and a sharper throttle response, the e-diff has been tweaked, too, and you can even spec a thoroughly uncouth (but brilliant-sounding) exhaust from Akrapovič. The rest is mostly cosmetic; new bumpers, bigger wing and a bespoke wheel design.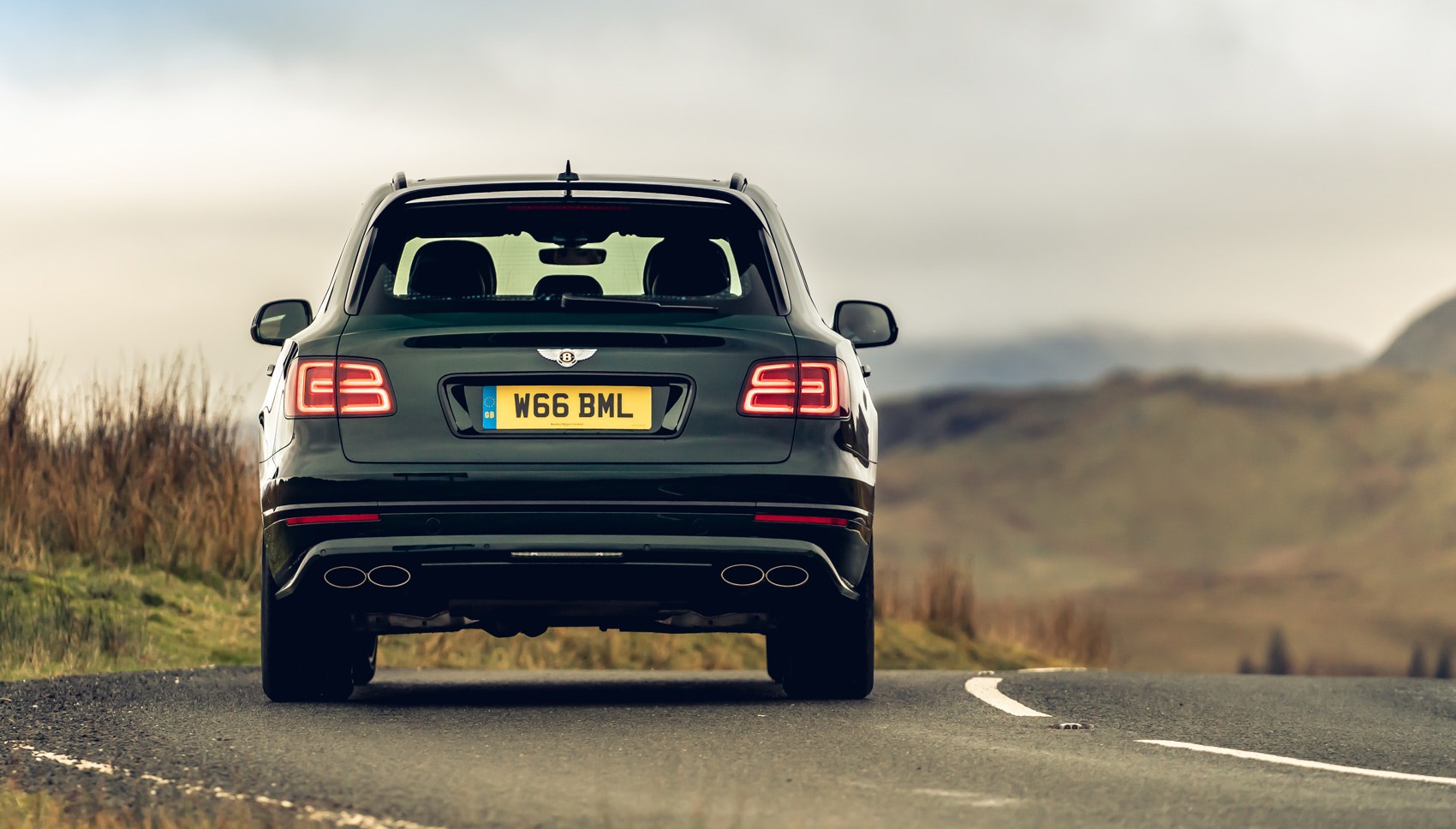 How do all these performance bits translate?
It's transformative when compared to the regular,
now-defunct, W12 model
. Twist the finely knurled drive mode rotary dial into Sport and the biggest difference you notice is the throttle response.
While the standard W12's throttle, even in its pokiest mode, was designed to surge rather than snarl, the Speed's is impressively reactive – a rare sensation to experience on a car that weighs significantly more than two tonnes.
The mapping of the engine is much improved, too; there's still that whump of torque but, if you have a long enough road, pushing the rev needle higher and higher is much more rewarding than before. The regular W12 got soggy and breathless at the top end and the thrashy noise wasn't all that charismatic – the Speed doesn't suffer from these flaws, particularly if you add on that truly hooligan-esque Akrapovič exhaust. So many pops and bangs emitting from something that is finished like a drawing room at Chatsworth House (and weighs just as much) is devilishly entertaining.
Bentley's 48v anti-roll system still works well, and it's a system we've almost come to expect in a large SUV such as this. We'd still argue that the V8 version, which is around 100kg lighter, has a touch more spring in its step, but the Speed is certainly up there as a dynamically impressive SUV.
What if you want to drive it like a Bentley?
There's a reason why Bentley is known for luxury, as the Bentayga's cockpit is a sight to behold and be a part of. The leather is supremely soft, with the Speed swapping out some cow with some Alcantara for a sportier feel. The seats are both soft and supportive, the build quality is phenomenal and road noise inside is close to non-existent.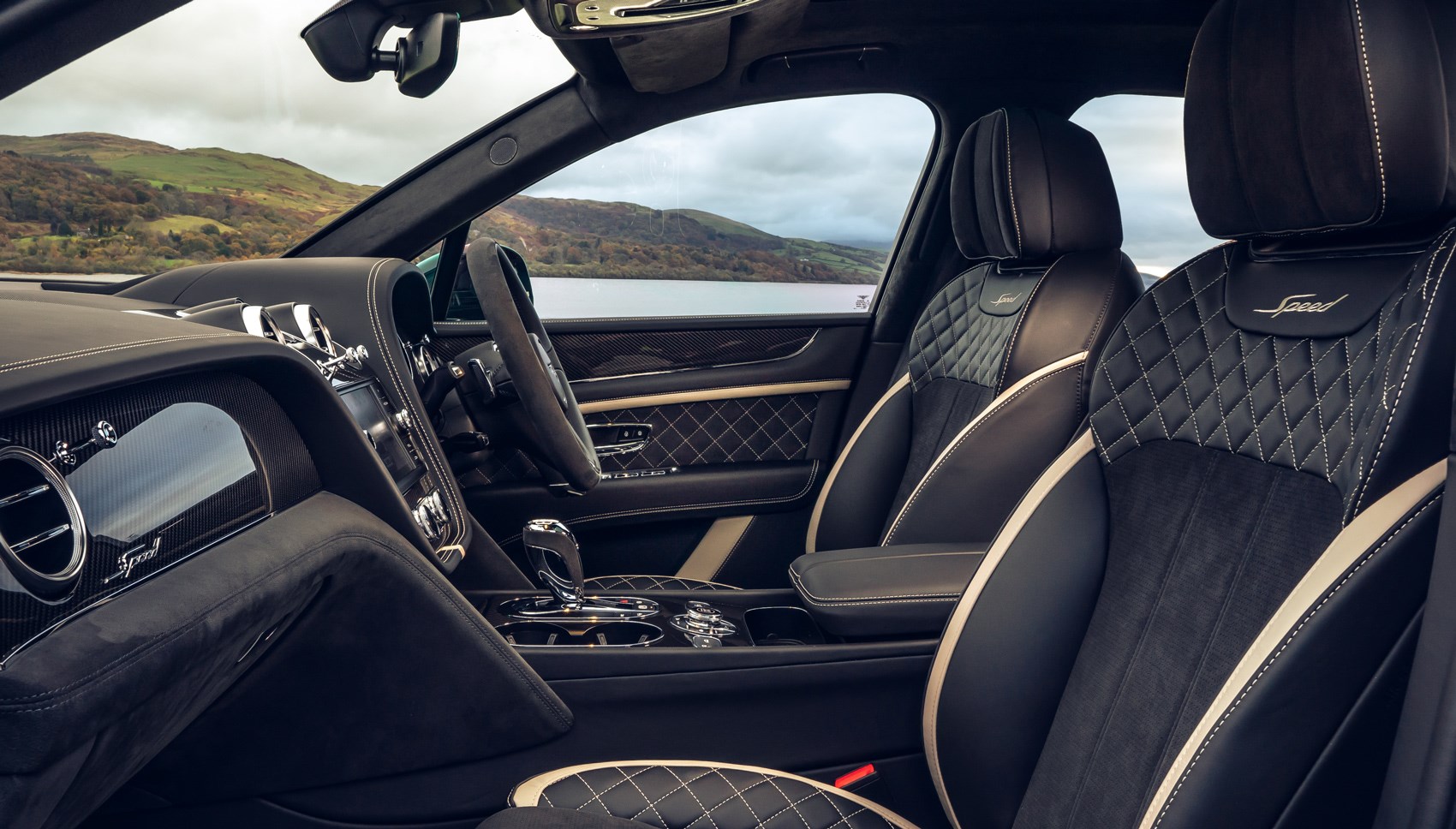 The infotainment system was old when the Bentayga first came out but it feels practically prehistoric now, especially when you're comparing it against the Urus or even Audi's recently-facelifted Q7. But a Bentayga update is expected in 2020, so here's hoping the Conti and Flying Spur's cool rotating display with the glossy widescreen infotainment system is incorporated.
Our car was a five-seater, but you can specify a four-seat version or a seven-seat one, if you're well-to-do with a selection of future heirs to your fortune.
As for actually driving it, cruising around is just so relaxing. The steering is smooth and well weighted, the ride is supple even if you leave the rotary dial in Sport, and road noise is still impressively minimised. Even if this is meant to be the performance-oriented model, Bentley has nailed the balance of refinement and sportiness here.
A big car naturally has drawbacks, though; it's not the easiest to park, even with assistance and some of the UK's country roads aren't exactly built for the full girth of a Bentayga. And literally no one will let you out of a junction – not even another Bentayga driver.
Bentley Bentayga Speed: verdict
Yes, the one-upmanship at VW Group has gotten under our skin here a little, but the Bentayga Speed is quite an impressive machine regardless.
The V8 is still the better buy if you're set on a Bentayga (not least because it's around £45,000 cheaper), but the Speed's an impressive blend of power, pageantry and poise. And, if you're brave enough to option the Akrapovič exhaust, we salute you.