Discussion Starter
·
#1
·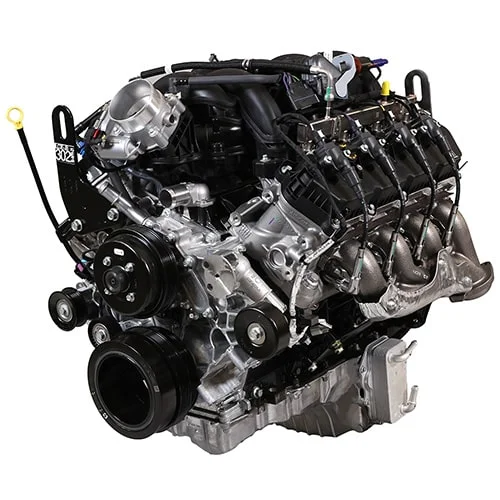 7
The naturally-aspirated
Ford 7.3L V8 Godzilla
originally debuted in the 2020
Ford Super Duty
, but was soon
offered in crate motor form
as well, and has since proven to be a popular option among those looking for a turnkey engine with excellent power potential. This past July, Ford Performance added an entire
Godzilla powertrain package
to its catalog that includes everything one needs to swap the engine into all sorts of other types of vehicles, too. However, we've known for some time that
a more powerful version of the Godzilla
was in the works, particularly after FoMoCo
filed to trademark "Megazilla" back in September
. Now, the new Ford Megazilla crate engine has been revealed.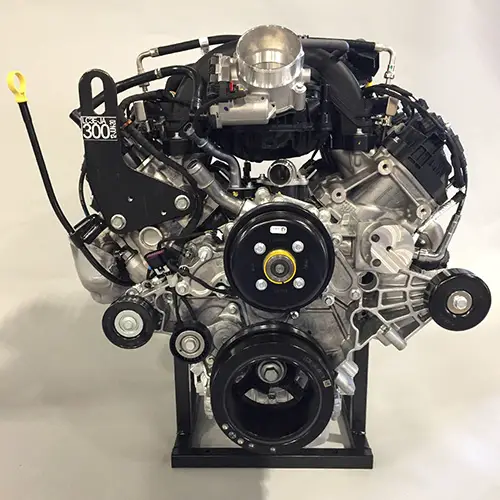 The new Ford Megazilla powerplant was unveiled at the recent 2022 Performance Racing Industry (PRI) Show in Indianapolis, Indiana, and as expected, it's a beefier version of the existing 7.3L Godzilla, though both feature natural aspiration and the same exact displacement, cast iron block, and forged steel crankshaft.
However, the two differ in a number of other ways, as the Ford Megazilla utilizes beefier internals including Callies forged H-beam connecting rods, forged Mahle pistons, a VCT delete, a 92mm throttle body taken from the
Ford Mustang
Shelby GT500, and Ford Performance's low-profile intake manifold and CNC-machined cylinder heads, while the revised V8 touts a 10.5:1 compression ratio. The result is a big boost in output, from the Godzilla's ratings of 430 horsepower and 475 pound-feet of torque to 615 horsepower and 640 pound-feet of torque.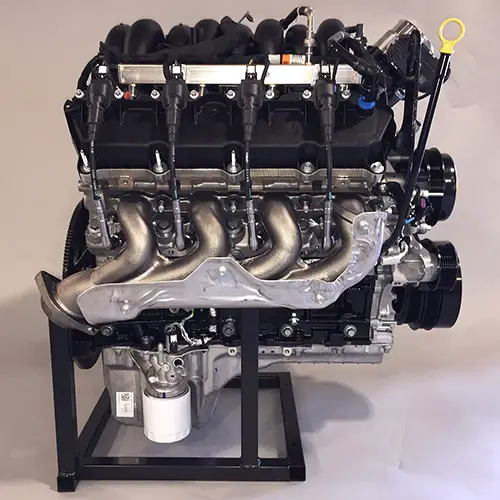 What's particularly notable about the Megazilla's output, however, is where that power is available. Horsepower peaks at 5,800 rpm, but torque remains above 500 pound-feet from 2,500-6,000 rpm, giving it plenty of low-end grunt, while the full 640 pound-feet arrives at 3,800 rpm. Ford hasn't yet announced how much the Megazilla V8 will cost, but the Godzilla crate engine currently features an MSRP of just over $9k. The updated powerplant is scheduled to launch in Q2 of 2023, giving builders a new, compelling choice in terms of brand new, turnkey engine options.