Discussion Starter
•
#1
•
Guy Martin on track at Elvington
1 of 6
Guy Martin has been back in action testing his turbo-charged
Hayabusa
as he strives to be the first person to break 300mph in a standing mile on a motorcycle. Racing on a windy Tuesday at Elvington airstrip, Martin managed 247mph without any rear fairing or seat unit fitted, as he attempted to get to grips with the machine in difficult weather conditions.
This is the second Straightliners event he has attended in as many weeks since the lockdown was eased, however conditions on both days have been less than ideal with 50mph winds experienced.
On the day of his latest run, Guy was joined by Straightliners Events owner Trevor Duckworth, who was also there for the 270.965mph run Guy managed in September 2019, as well as his JCB speed record.
"He's doing well developing the bike," says Duckworth. "He's with us all the time and he's a clever bloke, always learning. He's gone faster than 270 now, about 275 on the GPS. The difficulty at Elvington is the wind, the place is so big the wind can be blowing east at one end and west at the other, plus the braking. Elvington is really the only place in the UK with room for a 0-300 in the mile but it's stopping it that's the issue."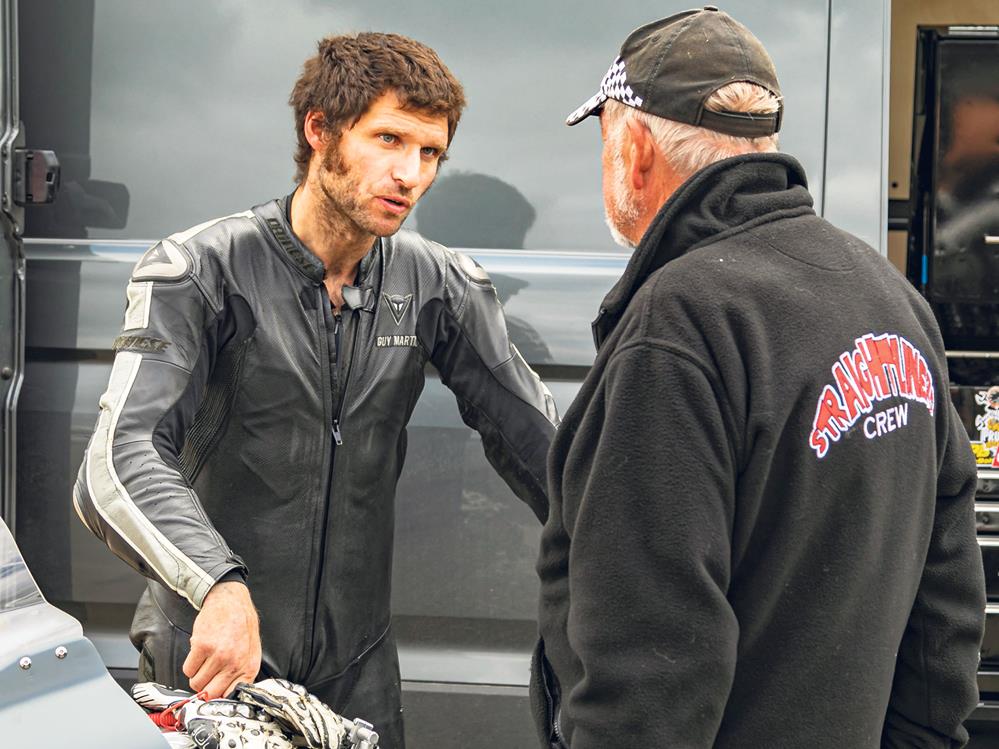 Guy has been using a turbo-charged
Hayabusa
built by fellow speed record holder Jarrod 'Jack' Frost of Holeshot Racing. Sharing little with the original machine, it maintains the stock bore and stroke, with the standard 1340cc capacity but the changes have resulted in an output of over 830bhp. It's also got a new chassis with massively extended swingarm, as well as extra-slippery custom bodywork.
Guy's goal of reaching 300mph will not be without its risks. The current record stands at 296mph, which was achieved by American Bill Warner in 2013, unfortunately he was killed on his subsequent attempt at 300mph.
"He's got challengers too now, like
Zef Eisenberg
who's running a bike from Big CC although if anyone can solve it Guy can," adds Duckworth. "He's just doing this for him though and it's nice that he's putting back into the grass roots sport. At that last run he signed the photo of himself, which he's donated for us to raffle off."