Discussion Starter
•
#1
•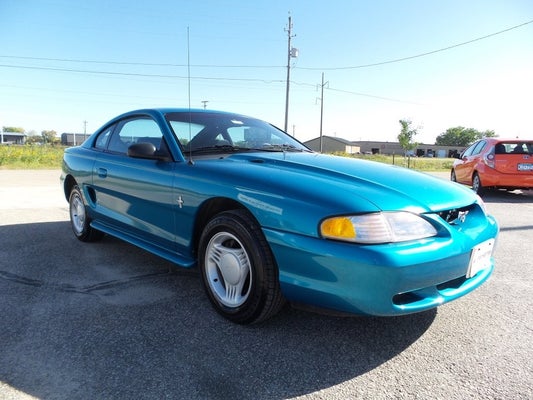 Sponsored Links
It's pretty easy to make a muscle car fanatic cringe – simply mention a four-cylinder or V6-powered
Ford Mustang
. Historically speaking, anything less than a V8-powered Mustang is simply a waste of time for enthusiasts, a good first car for young folks, or something suited to fill rental car lots. Later V6-powered Mustangs and today's EcoBoost cars are a different story, of course. But this base 1994 Ford Mustang for sale certainly isn't going to blow anybody's socks off.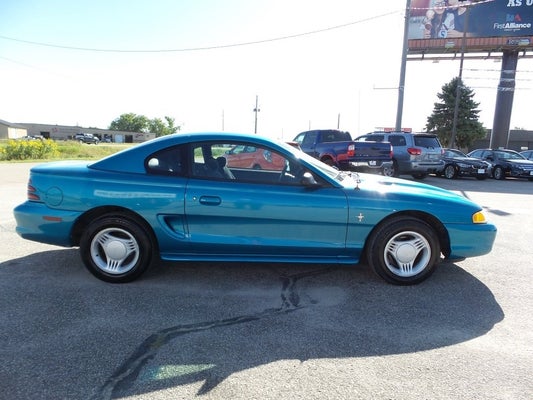 That's because this car is equipped with Ford's 3.8L V6 that was originally rated at a sleepy 145 horsepower and 215 pound-feet of torque. Granted, this was a time when even the Mustang GT was only offering 215 horsepower and 285 pound-feet of torque, but we digress. The bottom line is, this thing is slow, especially by today's standards. And the fact that is has an automatic transmission isn't helping matters any.
Sponsored Links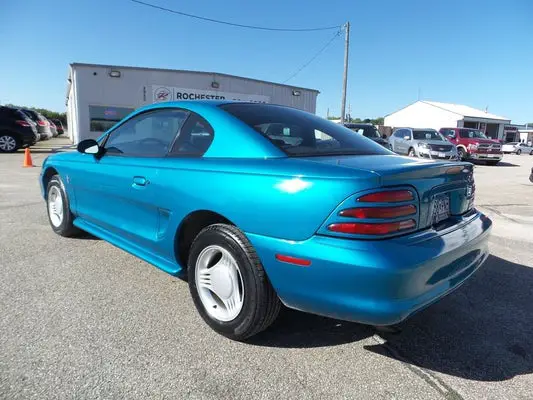 If one can get past that sad fact, however, this might just be the nicest base model 1994 Ford Mustang left in existence. Most of these cars were beaten up, abused, and drove into the ground. This one, however, has only 47,568 miles on the clock and looks basically brand new. Whether or not anyone cares is up for debate, but we're sure someone can appreciate that fact.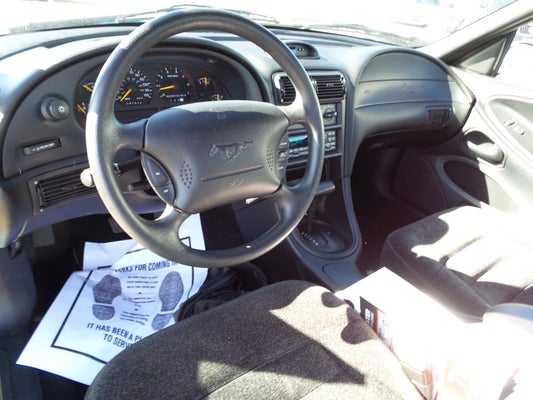 Sponsored Links
This veritable time capsule is a shining example of its breed, inside and out. The blue exterior looks tidy, as does the matching gray cloth interior. There are lots of amenities here as well, including a cassette radio, air conditioning, cruise control, and um, a cigarette lighter. And that's about it.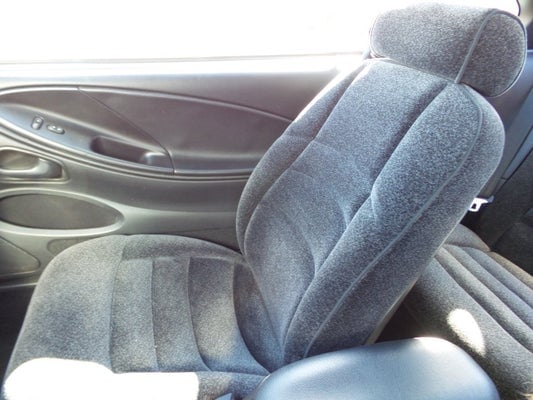 Regardless, we bet that anyone who drove one of these things back in high school will certainly appreciate it for bringing back some fond memories, if nothing else. And while the dealership doesn't have a price listed for this super clean machine, we're betting it won't be selling for much.
Sponsored Links