Discussion Starter
•
#1
•
A NOW-DAILY-DRIVEN 1984 AMC EAGLE WAGON THAT DIDN'T COST ITS OWNER A PENNY TO PROCURE
By Jeff Koch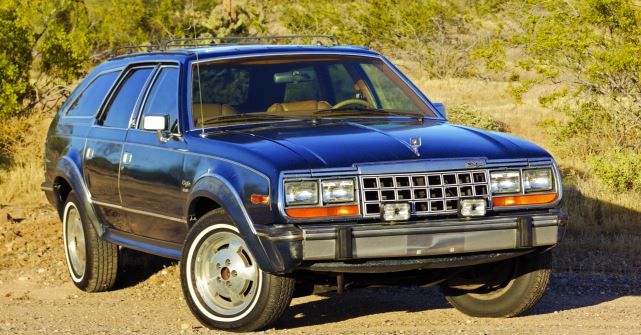 SHARE
1984 AMC Eagle Wagon
It's all my fault.
The phone rang one day about four years ago; it was a friend who worked for electric carmaker Tesla. "Hey, a friend of mine here has an AMC Eagle. It's not running. He just wants it gone. Know anyone who'd want it?" The owner/donor's story is short and sad: moving cross-country to his new gig in Fremont, California, the previous year, he grenaded his own car en route, and needed something relatively cheap to get out to the coast. He found this low-buck 1984 Eagle (a California car all of its life, sold new at True American AMC in Sunnyvale) in the want-ads, and drove it around for about a year as a fun car—well, as much fun as a 3,500-pound car with 112 horsepower could be, anyway. And then…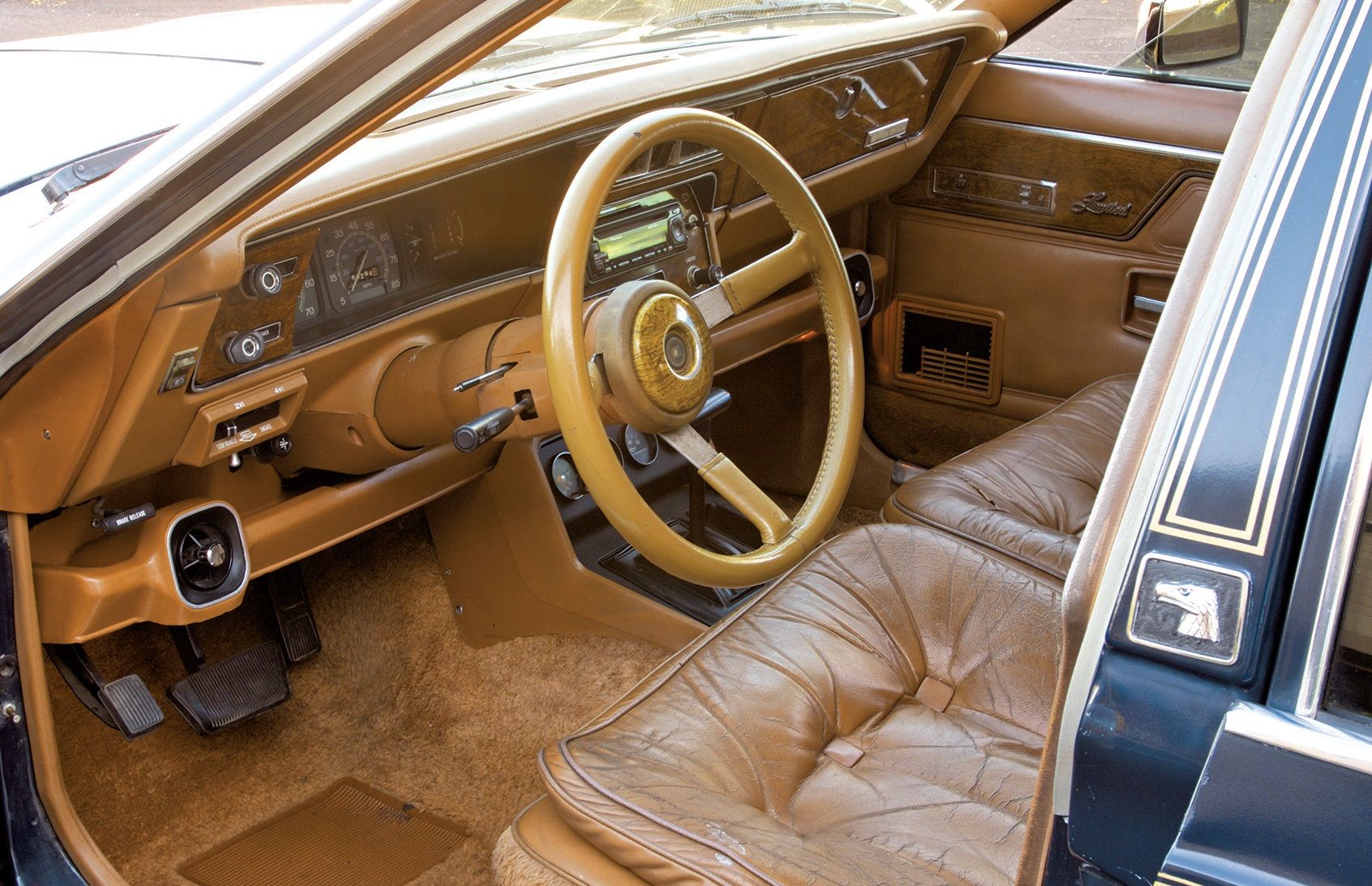 Leather-wrapped sport steering wheel was a $25 option, while the tilt feature ran $110.
"Little things started to go wrong with it," my friend reminded me recently. "He'd come into work and mention that this went out, or he'd have to replace that. It drove him nuts trying to figure it all out. He tried to talk me into helping him fix it, but I feel about other peoples' cars like I feel about their kids: I like mine." To be fair, the engineer worked in Tesla's Materials department; even so, the thought of someone working for America's biggest all-electric car company who's flummoxed by wiring issues is slightly jarring. "Anyway, he said that repairs would cost more than it was worth— more than he paid for it in the first place. He figured he'd never get any money out of a dead Eagle, even parting it out. So, he knew I liked cars, and he asked if I knew anyone who'd want it."
Turns out, I
did
know someone who'd want it.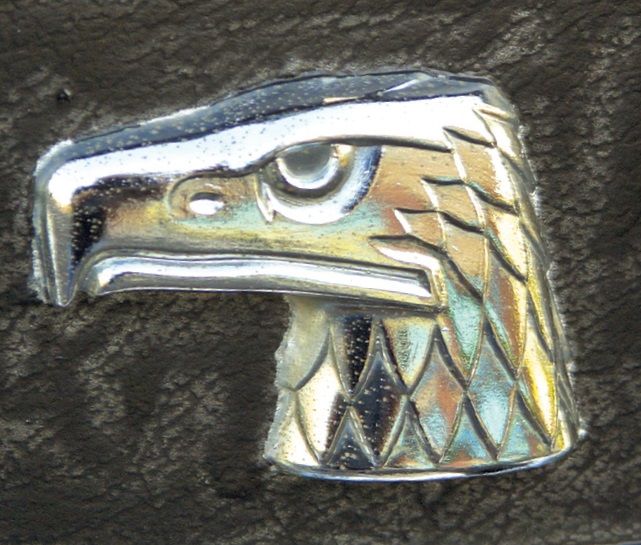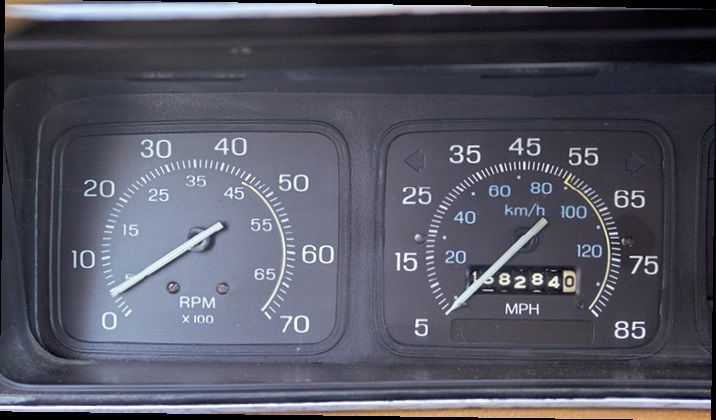 Gauges look contemporary.
Well, in truth, I contacted a local family of genial Rambler enthusiasts to see if they knew anyone who wanted a free AMC Eagle. I figured they could put the word out, and what happened after that was not my concern. All I knew was, I'd have done a mitzvah, found a home for a car that needed some TLC, and relieved someone who no longer desired the burden of ownership. My karma (carma?) would be on the plus side of the ledger. So, did they know someone who wanted one? Yeah,
them
. They headed up to San Jose with a truck and trailer so fast I'm not sure they hung up the phone with me before leaving town.
What Matt Edmonds and his Flagstaff, Arizona-based family found waiting on the central California coast was a Deep Night Blue Eagle Limited wagon with honey-hued Chelsea leather interior, one of 21,294 Eagle station wagons built that year. It was loaded, packing every option bar rear air shocks and exterior fake wood, with a $15,217 sticker price (base price, $10,866). It had been driven more than 160,000 miles, had been treated to a dealer-installed sunroof when new, although the custom headliner was gone, and the dash had been cut to make way for a more modern radio. It ran, "sort of." A sketchy tint job was alternately peeling off the windows and clinging on for dear life. Minor trim pieces were missing. The passenger-side front fender and door had been repaired at some point, otherwise the scratched paint remained original. Beyond this, the Eagle was simply a victim of neglect: most of the extra-cost luxury accessories were binding, jammed or else not functioning; the rear axle was "toast," according to the new owner; and most of the weatherstripping was rotten.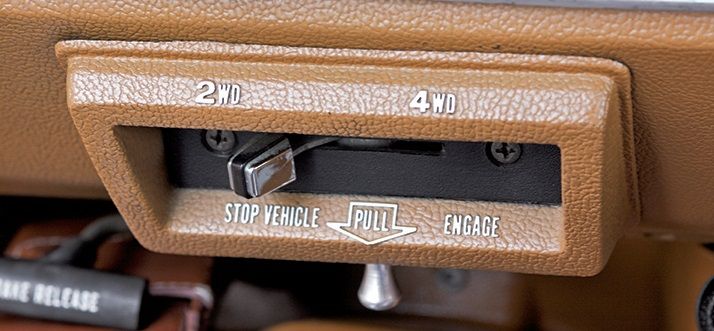 Go from two-wheel drive to four-wheel drive at the flick of a switch.

Optional gauge package reveals all.
Matt isn't entirely surprised, in retrospect: "The people who bought Eagles loved them, and drove the wheels off them. AMC was long-gone by the time Eagles were worn out, so parts support was minimal; I think most owners gave up at that point, and either sold their Eagles or drove them into the ground—beat to death off-road or else rusting out on winter roads."
And the truth is, when Matt was 24 years old, his first idea was of a quick flip: get it running and pocket the cash. But then the Eagle got under his skin. Granted, there was already a predilection for AMCs and Ramblers in his family—for years he drove a 1972 Jeep Wagoneer that his grandmother bought new, his mom owns a 1965 Ambassador wagon that his grandmother also bought new, a late-model Hornet sedan was his ride of choice as he completed his Historic Automotive Restoration degree from McPherson College in Kansas, there's a stick-shift Marlin living in the family barn, and he spent a couple of summers helping out at Terry Gale's Rambler Ranch in Colorado.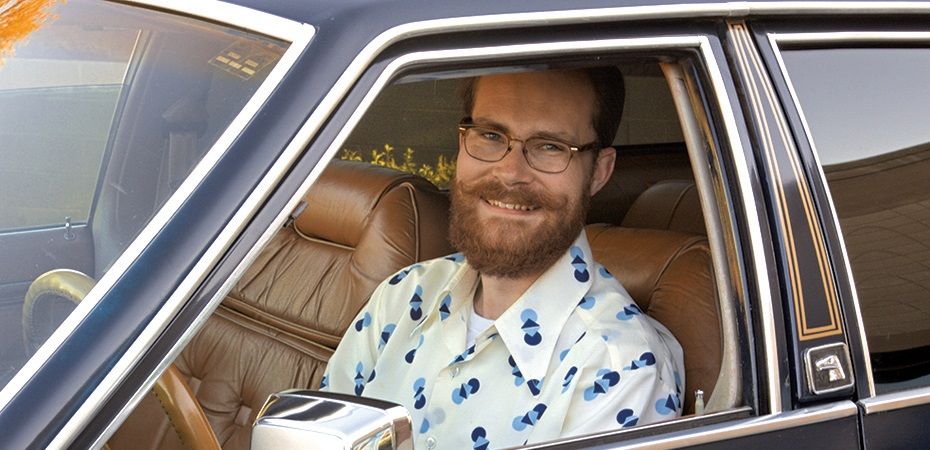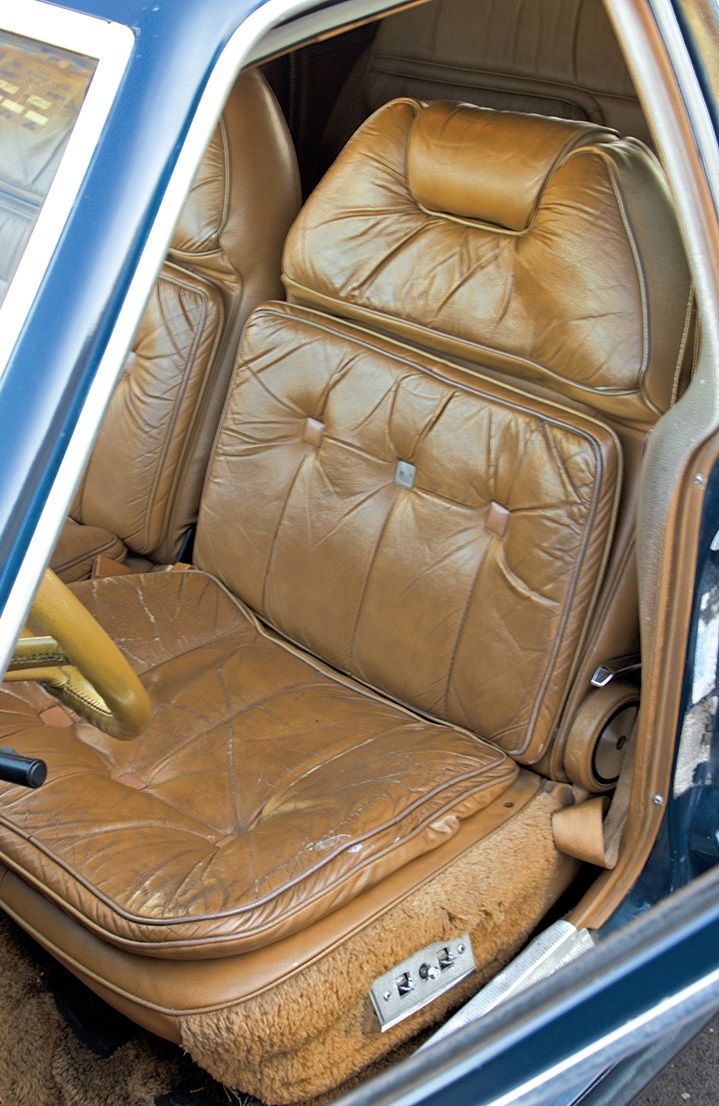 But its AMC-ness was simply an entree into what Matt felt could be a nice-driving old car. "Yes, I like AMCs, and I particularly like luxurious and comfortable ones," he says. "I saw too much usefulness in keeping it for myself," Matt said, noting that its sale is now off the table. "It was too nice of a car to get rid of." He also sees his car as trend-setting, historic, and ahead of its time: "The Eagle was the first mass-production all-wheel-drive (by the modern definition) passenger car—not based on a truck chassis. The Eagle wagon could be considered one of the first 'crossover' vehicle."
The idea that the Eagle was ahead of its time seemed laughable in 1984: functionally unchanged since its 1980 launch, the basic body and chassis stretched back to the compact Hornet Sportabout wagon of 1969, and the six-cylinder engine went even further into the past, clear back to 1964. Yet with car-based crossover SUVs increasingly taking over car makers' lineups, and the lack of new sedans coming out from any American marque, it's hard to argue the Eagle's pioneering place in the automotive pantheon.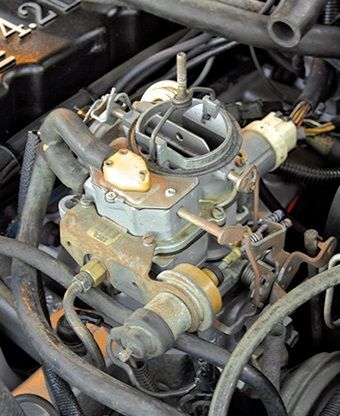 For 1984, the long-lived 4.2-liter, 258-cu.in. six-cylinder was rated at 112 horsepower— just seven more than the base "Iron Duke" four.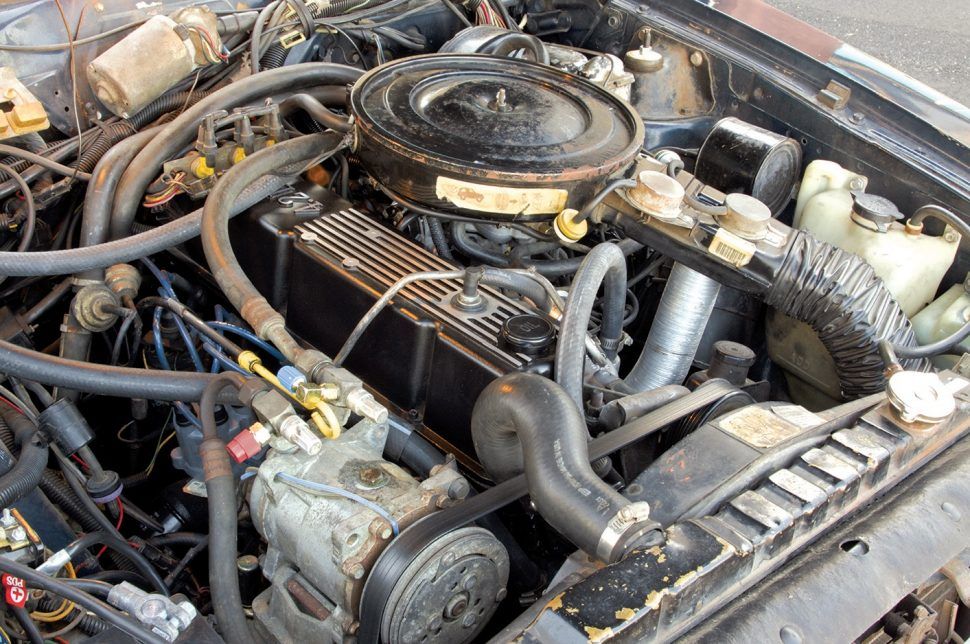 This Eagle actually sat for a couple of years while Matt completed school. But once he wrapped his college career, and got back to the Eagle, he discovered a new issue: mice. "Stripping the entire interior down to clean out the mouse mess was unbelievably time consuming," he recalled. "The mice chewed up much of the original insulation under the carpet and on the firewall to make nests, and urine-soaked the rest. Poop under the back seat could be measured in inches of depth. They did not chew wires though, just left a sticky pee residue all over the harness that had to be washed. Literally everything had to be deep cleaned to get the funk and the smell off it. Mice also died in the car; I found five corpses rotting into the carpet. Horrible, horrible things happened in that car." And yet, "the interior was salvaged by scrubbing, soaking in Pine-Sol, and power washing." Today, while it's not back to new-car smell, there's certainly no hint of the former residents.
Repairs to the car now known within the Edmonds family as the "Freeagle," combining its birth name and its purchase price, came swiftly—most in less than a year. "Anything shared with other AMC cars, specifically the Hornet, is easy—engine parts, rear axle parts, some transmission parts, and some body and interior parts. Anything Eagle-specific, like the four-wheel-drive system components, are pretty hard to find." Yet despite the shared components, rebuilding the legendary 258-cu.in. straight-six was problematic: "There is just so much stuff packed under the hood of an Eagle: all of the accessories, the engine control systems, the front axle assembly… it's more about removing the Eagle from the engine than removing the engine from the Eagle."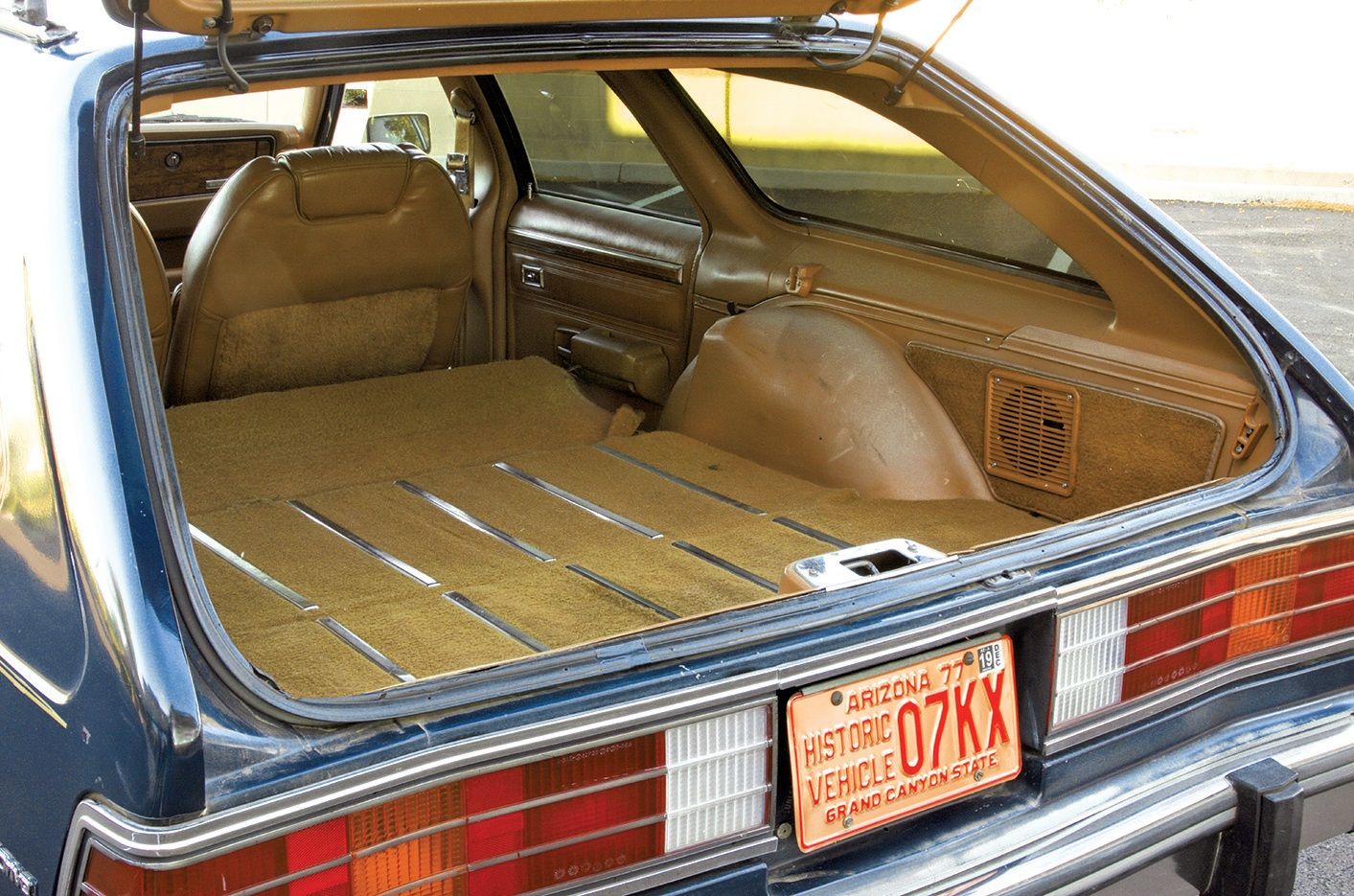 Honey-colored Chelsea leather and six-way power greet the well-to-do Eagle owner of 1984. Surprising room with the rear seat folded down—a total of 57 cubic feet of space, even if the liftover height is a little on the high side.
One change that purists will note: the valve cover. "The original valve cover on 258 engines, from about 1982 to about 1987, was plastic," Matt informed us—a weight savings move. "The plastic cover has a horrible reputation for warping and leaking. The previous owner drilled and threaded the bolt holes in the cylinder head to accept an aftermarket cast aluminum valve cover upgrade." Matt sorted that out, but sitting had caused other issues. "The engine was in sound condition when it arrived, but the head gasket started leaking coolant into the oil during storage. That, and redoing the valve cover properly, plus getting all the mouse products out of the engine compartment, prompted a complete engine rebuild." It's still running the factory computer and feedback two-barrel carburetor.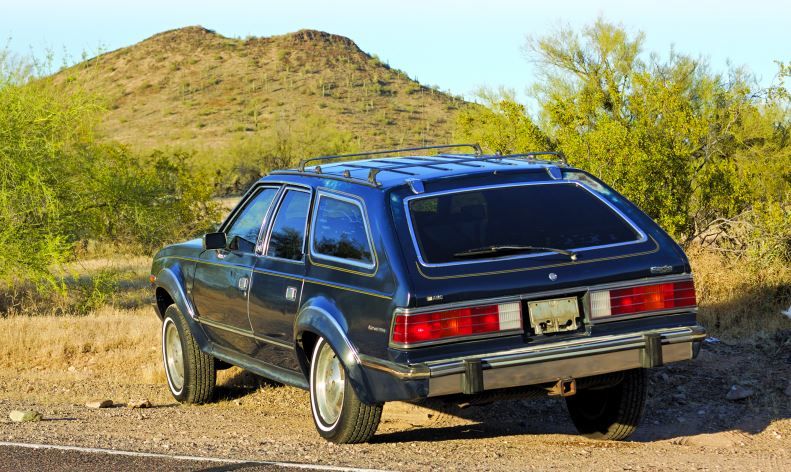 Though the much-improved Eagle is now Matt's daily driver, to the tune of 6,000 miles per year, it's not quite perfect. The rear defroster isn't working yet, a consequence of the badly applied window tint laid over the hatch glass some decades ago—removing the tint could mean harming the fi laments. Previously, Matt managed to go through and sort out the Eagle's entire braking system, refurbished the air conditioning (and converted it to R134a), installed a new headliner, serviced the transmission, added new shock absorbers and tires, and corrected myriad cosmetic issues, making it look degrees better than what you can see even in our pictures.
The Freeagle is sorted—safely cared for (and regularly improved) by its current owner, its wings spread so that it may fly through foul Flagstaff winters, where only vehicles with tire chains dare tread. And on my driveway is a van in need of a new battery. That's karma for you.