Discussion Starter
•
#1
•


► Supercar maker to sell its Technology Centre
► McLaren's finances have been hit hard by pandemic
► Follows restructuring, £150m loan and redundancies
McLaren
has put its HQ facility in Woking up for sale. It's hoped the sale of the dramatic glass-fronted Technology Centre will raise around £200m in revenue for the manufacturer, as it aims to regain a stable balance sheet following a pandemic-induced loss for the first half of the year.
Sky News reports that the firm has instructed property agent Colliers to market a sale-and-leaseback agreement for the building. The deal will form part of a broader strategy to help shore up the company's finances.
McLaren has already raised significant capital through its existing shareholders, and earlier this year agreed a £150m loan from the National Bank of Bahrain. It's all part of a financial restructuring within the group in a bid to stay solvent amid the ongoing uncertainty of the Covid-19 pandemic, and included plans to make around 1,200 of its 4,000 staff redundant.
In a statement, McLaren said: 'The potential sale and leaseback of our global headquarters and the appointment of banks to advise us on a debt restructuring and equity raise are part of the comprehensive refinancing strategy that we announced earlier this year.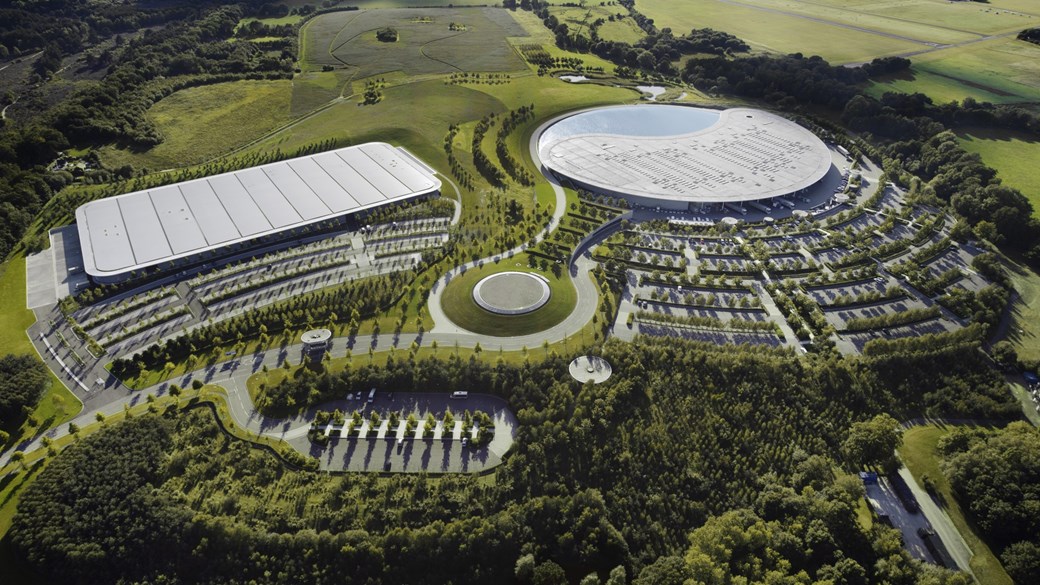 'Building on the shorter-term measures that we put in place over the summer, these initiatives will deliver a stronger balance sheet and ensure that McLaren Group has a sustainable platform for long-term growth and investment.
The McLaren Technology Centre opened in 2003 and was designed by renowned architect Norman Foster. It's surrounded by a series or artificial lakes and houses the firm's collection of modern and classic cars, as well as a wind tunnel used for aerodynamic testing. The sale of the building will not affect McLaren's use of it, the firm said.
'The proposed sale and leaseback mirrors best practice among leading companies and will have no impact on our day-to-day operations. The McLaren Campus, comprising the McLaren Technology Centre, McLaren Production Centre and the McLaren Thought Leadership Centre, is an iconic, world-class facility that will remain our home in the future.'